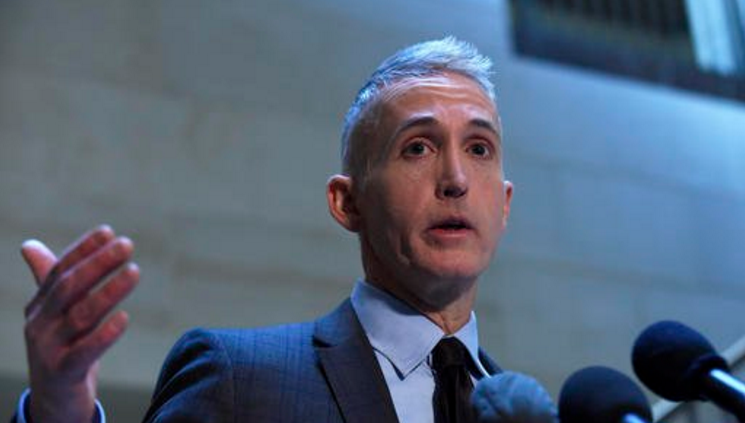 (Image via Twitter)
Select Committee on Benghazi Chairman Trey Gowdy (R-S.C.) released a statement following news of the State Department Inspector General's audit faulting Hillary Clinton for her use of a private email account and server while serving as President Obama's secretary of state.
The audit found that Clinton failed to obtain legal approval for her private email use and that "any such request would have been denied by senior information officers because of security risks," reports the Associated Press. 
The report cites that Clinton ignored clear directives and concerns over whether her email practices met federal records-keeping requirements.
Gowdy called the report "exhibit A" for why the Benghazi investigation remains ongoing, saying that his committee has faced "serial delays" from public officials in producing documents. 
"There is only one reason why these facts are now available to the American people: thorough congressional oversight, including the Select Committee on Benghazi's insistence that any truly comprehensive review of what happened before, during, and after the 2012 terrorist attacks in Libya must include public records from the former Secretary of State and her senior staff," writes Gowdy.
"While the emails have never been the focus of our investigation, it was necessary to obtain them, and this committee is the first and only one to do so."
"If anyone wonders why the investigation is not yet complete," he continued, "the malfeasance and numerous problems identified in this report are Exhibit A, and prove the committee has faced serial delays from day one at the hands of public officials who sought to avoid transparency and accountability."