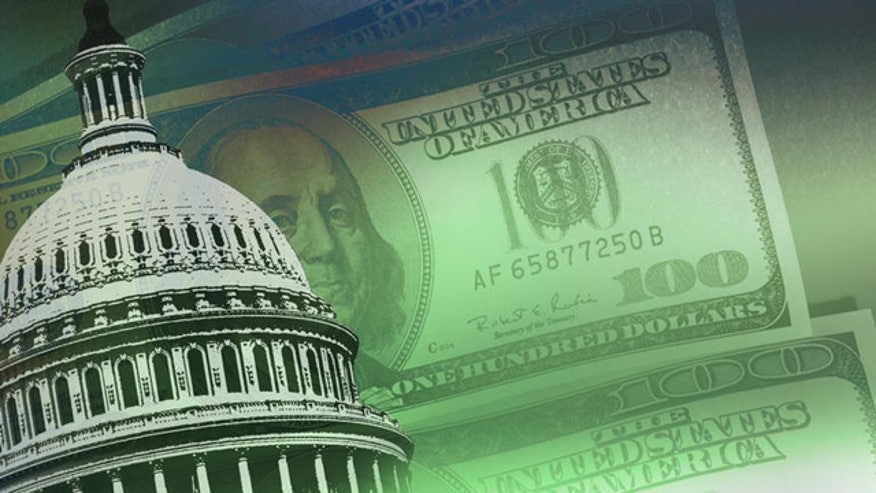 What do teachers not paying attention, black women working on computers and behavior-altering bumper stickers all have in common? Your government just spent $350,000 of your tax dollars to study them.
According to the National Science Foundation, the government -- which hasn't done a thing to address the nation's nearly $19 trillion debt -- shelled out a boatload of cash to three universities last week, funding studies into the following social conundrums:

1. Whether or not teachers working with Appalachian kids are paying attention to their students.
According to this grant description from the West Virginia University Research Corporation, one researcher just secured a $176,500 grant to study whether teachers who work with rural kids in Appalachia actually notice their students. The study claims it is based on research showing that -- shockingly -- students learn better when teachers actually notice them.
Based on findings from research on effective science teaching supporting the notion that meaningful learning occurs when teachers attend to students' thinking, this project will conduct an in-depth investigation of teachers' knowledge of noticing students' science thinking in terms of what they do and say, to not only attend to their ideas, but also to make sense of and respond to those ideas.
The study will use a combination of video cameras, hand-held remotes, recorders and an audio-tracking wristband to somehow "empirically investigate teachers' noticing of students' thinking."
2. Why more black women don't work with computers.
This study from Howard University claims there's a problem with "the proportion of women earning degrees in computing over the last 20 years," especially when it comes to black women. The answer? Get the government to spend $50,000 to study "the issues faced by black women in computing" based on the "experiences (race and gender) of black women" in computing.
Because if they aren't getting these degrees, it MUST be because they're being held down.
 
3. Whether bumper stickers can encourage people to be less selfish with their carbon footprint and make them feel better. Or something.
Congratulations! $125,000 of your hard-earned tax dollars have just been carted away by the University of Massachusetts Amherst to study whether things like self-congratulatory bumper stickers will help people make their cars more environmentally friendly.
The grant description claims people who own cars that aren't compliant with U.S. emission standards are hesitant to fix their vehicles because of "significant personal cost," "increased costs of ownership," "reduced resale value" and "reduced personal enjoyment."
Because who cares about those things?
The study then asks, "If people are given an opportunity to publicly let others know that they are taking action, does that promote behavior change and affect their emotional well-being?"
In addition, the project explores how people's intentions might change if a behavior that is otherwise invisible – whether one's car has been repaired or is still polluting – could become visible, by providing some "signal" to other drivers such as a car sticker.
If that's not ridiculous enough, the researchers then snag a page out of an Orwellian novel as the proverbial cherry on top of everyone's perfectly uniformed ice cream sundae:
Knowledge gained by this longitudinal study will shed light on how people make decisions that carry personal costs but also produce societal benefits, and possibly lead to the development of more effective strategies to help support people in making decisions that are beneficial both for themselves and for society.