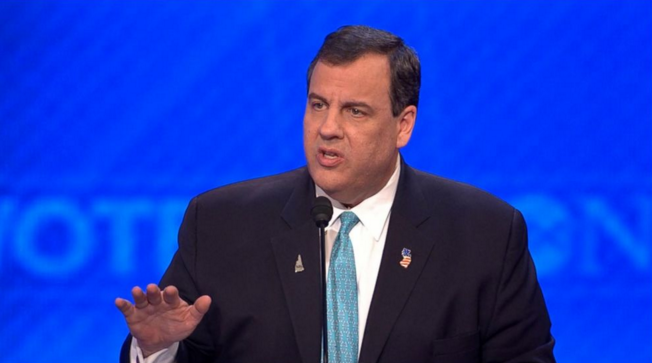 Image via Twitter
During the ABC News Republican presidential debate in New Hampshire Saturday night, New Jersey governor Chris Christie said that he believes abortion should be allowed in cases of rape and incest. 
He called it an act of "self-defense."
"The fact is, that I believe that if a woman has been raped, that is a birth and a pregnancy that she should be able to terminate," said Christie. "If she's a victim of incest, this is not a woman's choice. This is a woman being violated."
He continued, "We have always believed, as had Ronald Reagan, that we have self-defense for women who have been raped and impregnated because of it, or the subject of incest and been impregnated for it. That woman should not have to deliver that child."
Christie shocked and angered members of the pro-life movement, including Live Action President Lila Rose who criticized the GOP presidential hopeful for "condemning children conceived in rape."
Christie has passionately condemned abortion and America's largest abortion provider Planned Parenthood time and time again. During the Fox Business debate in January, he said that he couldn't think of anything "bigger" or more important than defending the unborn. 
Listen to Christie's remarks from Saturday night's ABC News debate below.