The very anticipaed and very popular Nexus 6 has been sold out for weeks now.
This comes before hitting carrier store shelves. Google posted on its Google Play Store page:
We are getting more Nexus 6 devices in stock as soon as possible. To make things simpler for you, we will work to make more devices available each Wednesday and encourage you to visit the site then. 

The Nexus 6 will also be available in AT&T, T-Mobile, Sprint, and U.S. Cellular stores later in November. Please check with your local carrier store for more information.
Although it names ATT, T-Mobile, Sprint, and U.S. Cellular, The Nexus 6 is also supposed to be availble on Verizon. There is just no word on when that will be. However to further prove the point, people who have bought the Nexus 6 and recieved it, tested Verizon support by popping in a Verizon sim and said it works fine.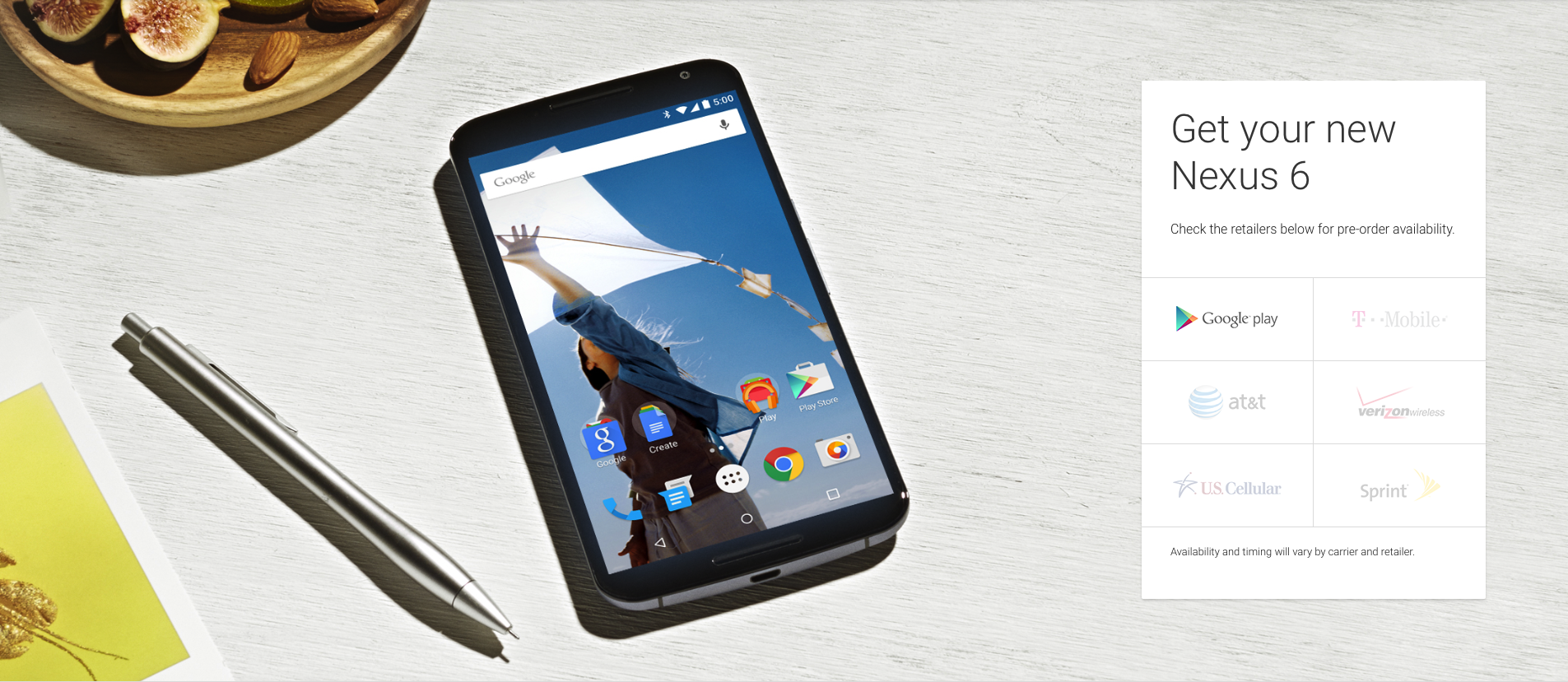 Android Central has reported that you can get the Nexus 6 on Motorloa's site now. However they have since updated their report saying that its now sold out on Motorola's site too, redirecting you back to the Google Play Store, where you have to check back every Wednesday. 
Looking at the big picture here, this is not a bad thing. Yes, it sucks that you may not be able to get you hand on this device for a while, but that does meant that this phone is doing good in terms of sales. Trust me, I know it sucks, I went with the Note 4 because I couldn't wait. Luckily I have another update on one of my other lines which will be for the Nexus 6. The iPhone 6 Plus was sold out across the country in two hours, so this is definately a good sign. 
The Nexus 6 has a 5.9 inch, 2k screen at 2560x1440 screen. Its built by Motorola and looks like a huge 2nd generation Moto X and will be running the latest version of Androind: 5.0 Lollipop. To see more about the Nexus 6, check out my Nexus 6 reveald post here.
Source(s):