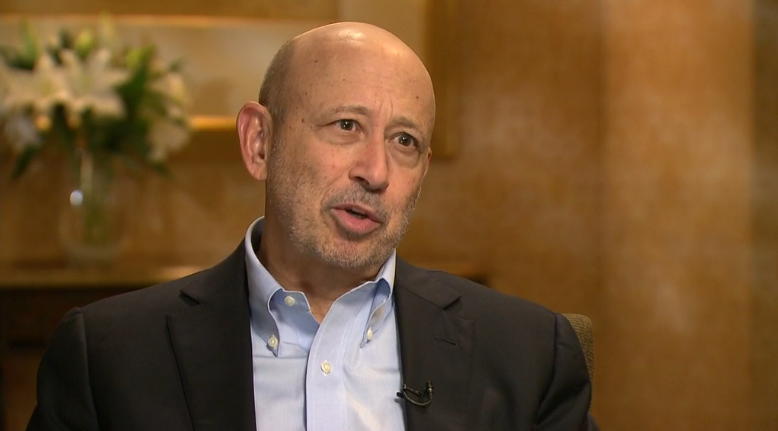 (Image via Screenshot)
Hillary Clinton's close ties to Wall Street have been a contentious topic throughout her 2016 presidential campaign -- particularly, her history of taking donations and getting millions in paid speeches. 
In response to criticism surrounding Clinton's cozy relationship with Wall Street, Goldman Sachs CEO Lloyd Blankfein said in a recent interview with CNN that it's only natural that "as one of the larger banks," as Goldman Sachs would have "influence."
"We're one of the larger banks," he said. "We have influence in the financial system. Of course we engage."
"I know that, in the conspiracy-driven world that we live in – heck, I go out and meet with editors of newspapers, I meet with Republican leaders. It's necessary for us to do that."
Blankfein shrugged off the implication that there exists "a tighter connection" between Clinton and the big banks. 
"If the worst thing was that we have a history of having engaged positively with Hillary Clinton, that's not going to annoy me," he said.
During the primary season, Clinton faced harsh criticism from her former rival Sen. Bernie Sanders (I-Vt.) who called on her to release the transcripts from her paid speeches. 
Clinton has claimed throughout her run for president that she is not sympathetic to Wall Street interests, yet the Democratic presidential nominee made millions of dollars from speeches to big banks such as Goldman Sachs after serving as President Obama's secretary of state.