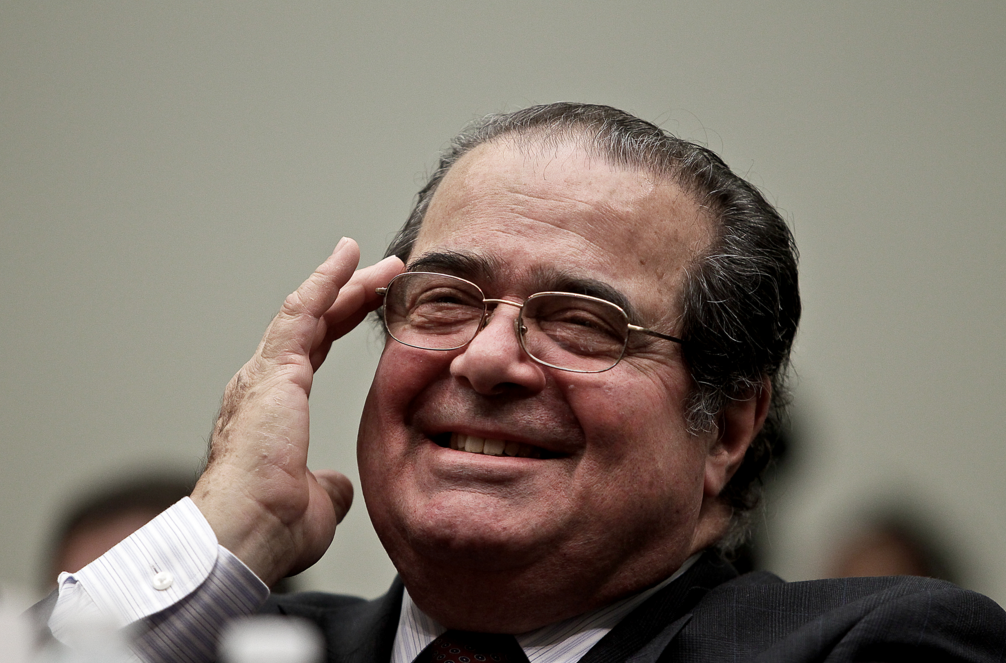 Faculty and staff members at George Mason University are signing a petition against GMU's law school being renamed to honor the late U.S. Supreme Court Justice Antonin Scalia on account of his alleged "racism, sexism, and homophobia."
On March 31, George Mason University announced the school will be changing the name of the George Mason University Law School to "Antonin Scalia School of Law at George Mason University." That name has since been changed to "The Antonin Scalia Law School."
However, according to an open letter written by assistant cultural studies professor Craig Willse, "the values that Scalia affirmed from the bench do not reflect the values of our campus community."
According to Willse, renaming the law school after Scalia is an "affront to those in our community who have been the targets of Scalia's racism, sexism, and homophobia."
"As a Supreme Court Justice, Scalia enacted direct harms to many in our student body, especially students of color, women, and LGBT students," Willse claims.
"To those students — and all students committed to realizing our university's stated commitment to a diverse, accessible, and inclusive learning environment — we want to affirm publicly our commitment to fighting alongside them for a just world, beginning with a just university," the petition reads.
A section on the "No Justice for GMU" website titled, "Who was Scalia?" states, "Antonin Scalia strongly opposed affirmative action, rights for LGBT people, and constitutional protections of abortion."
Currently, none of the petition signatures belong to a professor or staff member at the George Mason School of Law.
Willse's major academic focuses are on "biopolitics, neoliberalism, critical race and ethnic studies, urban studies, political sociology, queer and feminist theory." He is involved in "trans justice and prison abolition, and queer anarchist anti-war activism." He also serves as the faculty advisor for GMU Students Against Israeli Apartheid.
MRCTV Reader,
The liberal media are terrified of the truth, especially when it leads to uncomfortable questions about their own leftist worldview.
MRCTV is the multimedia division of MRC featuring original content and aggregated videos of the news, people, and events conservatives care about.
MRCTV relies on the support of our loyal readers (and video viewers) to keep providing the news and commentary that matter to the American people, not just stories that prop up the liberal agenda.
Make a donation today. Just $15 a month would make a tremendous impact and enable us to keeping shining the light where the liberal media are afraid to tread.
— The MRCTV Team
DONATE
Connect
Sign up for our MRCTV newsletter to receive the latest news.
Sponsored Links