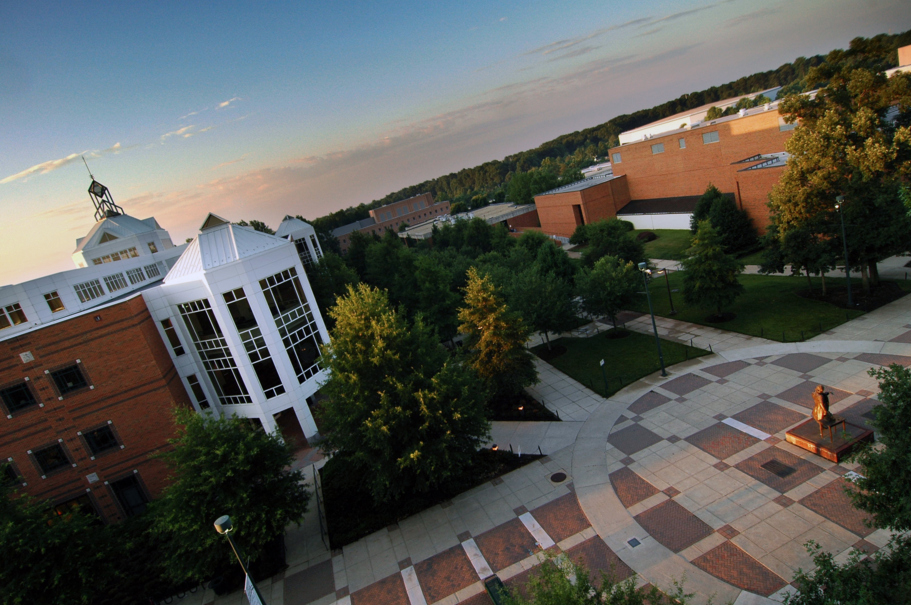 To the George Mason University administration, protecting students from hurt feelings is more important than informing them about bomb-making materials found on campus.
If you are a student at GMU, you did not find out three students were arrested after bomb-making materials were found in their dorm last Wednesday until FOX 5 News broke the story Monday evening, nearly a week later.
In the meantime, the university police department informed students about alleged rapes that occurred on campus over the weekend, and even provided an email with an obligatory "trigger warning" for the easily offended. The school even managed to send out one email alert within three hours of an alleged rape incident.
The email sent to the GMU community and received by MRCTV includes the caveat that the rape incident deserves a "timely warning notification."
According to the email, "Timely Warning notifications are released by the George Mason University Department of Police and Public Safety (Mason Police) to alert the campus community about crimes that pose a serious or continuing threat to safety. These public notifications are intended to enable campus community members to protect themselves."
Apparently, bomb-making materials are a much smaller threat to public safety than alleged rapes to the point where one deserves an urgent response and the other can be ignored until students are upset they had to find out on the news.
Another priority that appears to be more important than informing the student body about bomb-making materials found on campus appears to be affirming the school's commitment to "diversity."
In an email to students from George Mason University President Angel Cabrera sent on March 21 at 6:08 p.m., Cabrera wrote about the school's "culture of diversity and inclusion." This email was sent five days after the bomb materials were found.
The email includes references to new "cultural competency" programs and strengthening the school's bias reporting system.
Cabrera also references a newly created Diversity and Inclusion Leadership Council that will promote "policies, programs, and other initiatives that will attract and retain a diverse mix of faculty, staff, and students."
Cabrera wrote, "As one of the most diverse universities in Virginia and the nation, we owe it to our students, ourselves, and to our community that we serve to be a model of an inclusive academic community."
This isn't the first time George Mason showed a double standard toward protecting hurt feelings and addressing major safety concerns.
Last November, the school responded to a drawing of a gorilla that was found on campus. Within 14 hours of the drawing being reported to the police, an email obtained by MRCTV shows Cabrera issued a strongly worded statement condemning racism on campus.
Cabrera's email about how "racism has no place at George Mason University" included a call to create a "environment that affirms and supports every member of this community so that we can thrive together."
But as of Tuesday morning, Cabrera has yet to address the bomb-making materials found on campus last week.
Instead, the George Mason University Campus Police told the Mason community about the bomb-making materials found on campus — five days after the materials were found on campus.
In the email obtained by MRCTV, George Mason University Interim Chief of Police Tom Longo wrote, "Three students were arrested: two on drug and alcohol related charges and one charged with possession of bomb making materials" after the police "received a report of flames coming from a window."
According to Longo, "There was no danger to residents of Jefferson Hall or other residence halls, and there is no ongoing threat to the campus community. The investigation continues."
 GMU did not return MRCTV's request for comment by the time of publication.
MRCTV Reader,
The liberal media are terrified of the truth, especially when it leads to uncomfortable questions about their own leftist worldview.
MRCTV is the multimedia division of MRC featuring original content and aggregated videos of the news, people, and events conservatives care about.
MRCTV relies on the support of our loyal readers (and video viewers) to keep providing the news and commentary that matter to the American people, not just stories that prop up the liberal agenda.
Make a donation today. Just $15 a month would make a tremendous impact and enable us to keeping shining the light where the liberal media are afraid to tread.
— The MRCTV Team
DONATE
Connect
Sign up for our MRCTV newsletter to receive the latest news.
Sponsored Links