In another first, Twitter has added a label to one of President Donald Trump's tweets alleging that it violates the social media platform's rules against "glorifying violence." 
Speaking on the second round of violent riots in Minneapolis, which reduced multiple buildings - including the police precinct - to piles of ash Thursday night, Trump said he was willing to send in the military to help quell the unrest.
"I can't stand back & watch this happen to a great American City, Minneapolis. A total lack of leadership. Either the very weak Radical Left Mayor, Jacob Frey, get his act together and bring the City under control, or I will send in the National Guard & get the job done right," Trump tweeted.
"These THUGS are dishonoring the memory of George Floyd, and I won't let that happen," he continued.  "Just spoke to Governor Tim Walz and told him that the Military is with him all the way. Any difficulty and we will assume control but, when the looting starts, the shooting starts. Thank you!"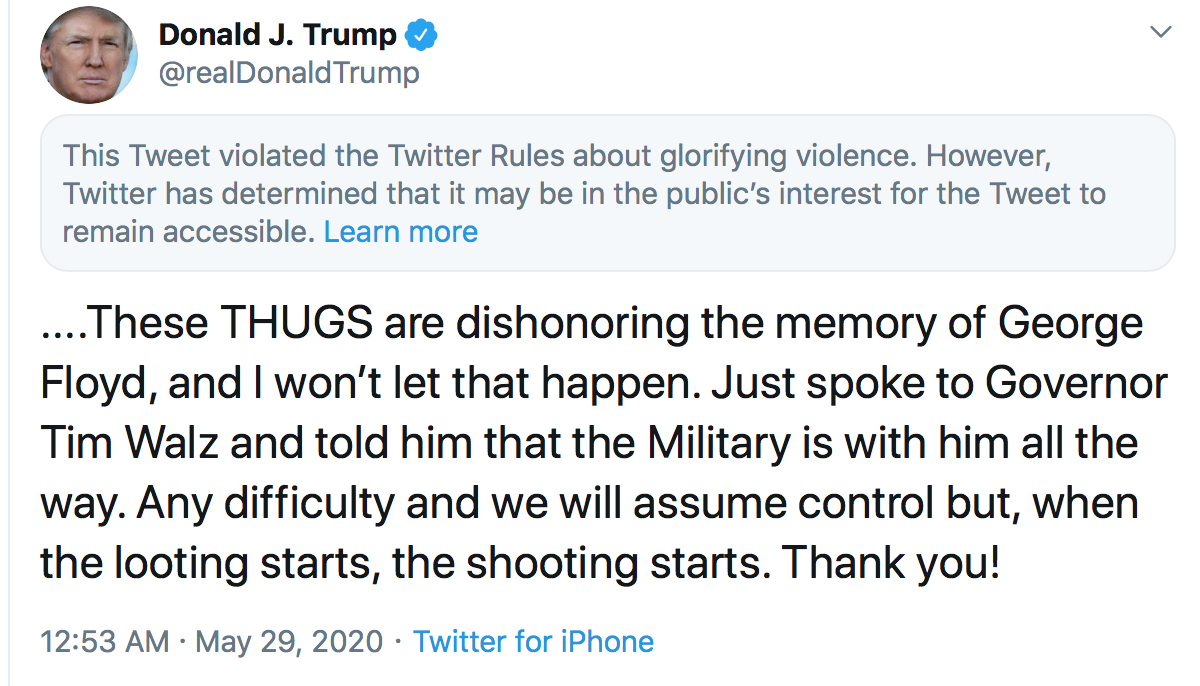 Twitter left up the tweets but added a filter to the second informing users that it violates their terms of services, but explaining that it "may be in the public's interest for the tweet to remain accessible." Users can then opt to view the tweet and can retweet it, but the "likes" and "comments" features have been disabled.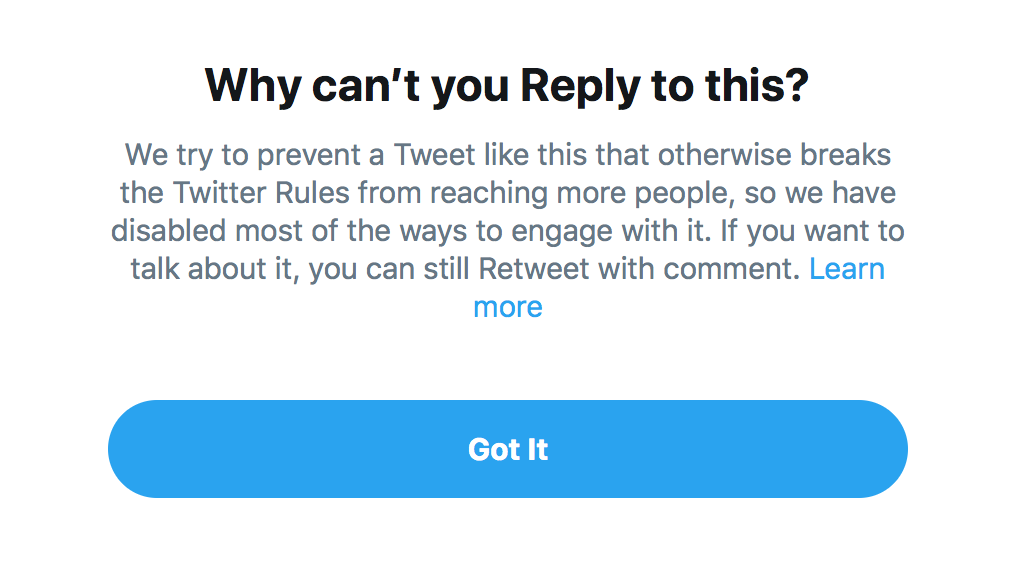 Despite slapping the label of "glorifying violence" on Trump's tweet, the platform has routinely allowed threats and death wishes against the president to remain up without issue. Multiple tweets praising and laughing at violence during the riots have also been allowed to stay up without a label.
The move comes days after Twitter announced it would being "fact-checking" Trump's posts and adding links where users can "get the facts" on anything the president says that they deem is false or misleading.