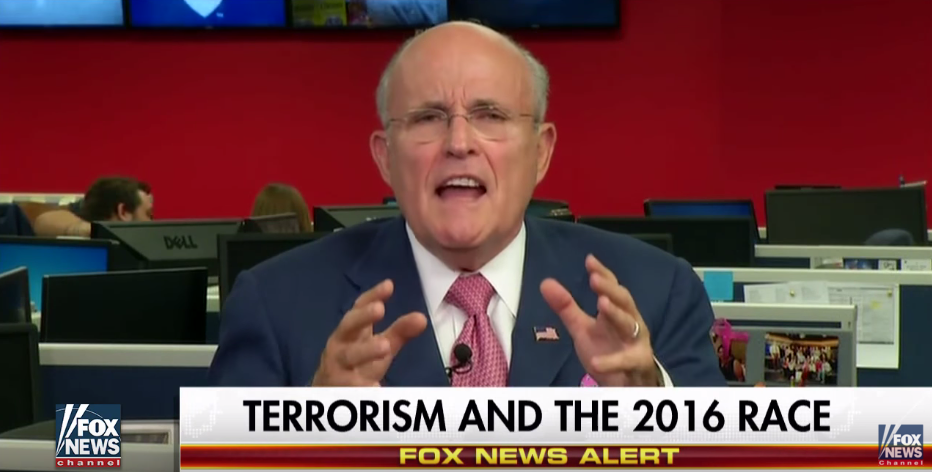 (Image via Screenshot)
Former New York City Mayor Rudy Giuliani said during an appearance on "Hannity" Monday night that "profiling is absolutely appropriate and necessary" in the fight against terrorism, so long as it's done "based on fact and not prejudice."
He said as mayor, he used FBI profilers to help him solve crimes.
"Profiling is absolutely appropriate and necessary to solve crimes, so long as it's based on fact and not prejudice," said Giuliani.
In response to the terror attacks in New Jersey and New York on Sunday, Giuliani blamed President Barack Obama and Democratic presidential nominee Hillary Clinton. 
"I put the responsibility for ISIS completely on Obama and Hillary Clinton," said Giuliani. "This would not have happened had they not withdrawn the troops from Iraq."
"We're living in a much more complex and dangerous world than we were living in before President Obama and Hillary Clinton came into office," he argued.
Check out the rest of his remarks in the video below.