A restaurant in Germany is making its patrons wear hats made out of pool noodles to enforce "social distancing" rules.
Pool noodles. On their heads.
According to this, Cafe & Konditorei Rothe in Schwerin, Germany, reopened last week after weeks of being shut down over the coronavirus pandemic. And along with a menu, the dining establishment is now giving all its customers straw hats with pool noodles sticking out in all directions. The idea is that the giant foam sticks will act as buffers and keep patrons apart at least six feet.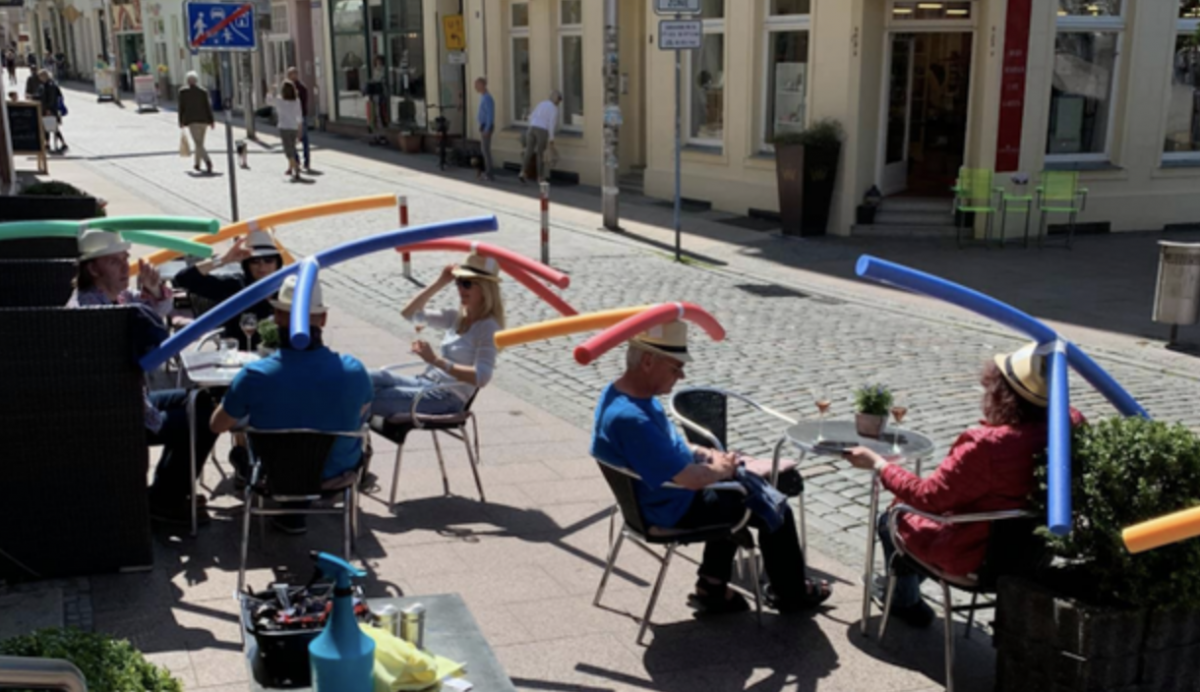 Thankfully, the measure seems to be a joke, at least in part. Restaurant owner Jacqueline Rothe said of the hats, "In these difficult times it's a pleasure to make others smile."
From marking "X"s on the floors with tape to dividing up tables with plastic separators, businesses, schools and other facilities of nearly every kind are getting creative with how they enforce "social distancing" measures. On school in France came under fire this week after photos circulated on social media showing preschoolers being forced to play by themselves in marked-off boxes on the asphalt.
Les enfants font leur rentrée aujourd'hui (un petite partie d'entre-eux plutôt).
Ambiance très étrange, voire dérangeante... pic.twitter.com/g91y5hLatJ

— Lionel Top (@lioneltop) May 12, 2020