Things recently got a little testy between Fox News' Geraldo Rivera and Roger Stone, a political adviser to Donald Trump. Rivera was so fired up that he threatened Stone with physical violence. Geraldo, who is known for his fiery rhetoric and being often at odds with his fellow Fox News personalities, showed a contempt rarely seen by members of the media.
And, it all unfolded via Twitter for the whole world to see. Here is the first tweet that sent the conversation into a spiral: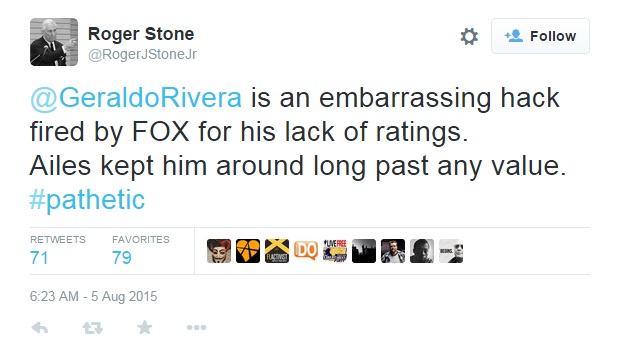 To which Rivera replied: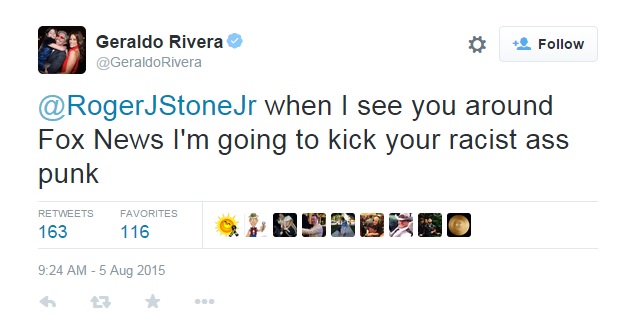 Not to be outdone, Stone quickly responded: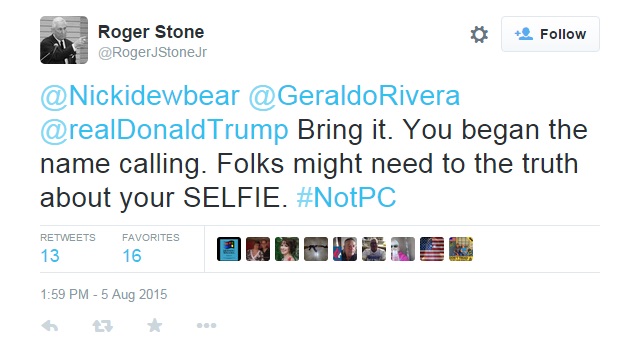 Could we be in store for a replay of Geraldo Rivera's most famous scene in television history?
We can only hope...