Love him or hate him, Geraldo Rivera had some strong words for Democrats concerning their partisan vote to approve the "ground rules" in their impeachment inquiry.
I believe the word "bullsh*t" was used.
Following a party line vote, where only Democrats and Independent Rep. Justin Amash (Mich.) voted "yes," Rivera took to Twitter to bring up that point and tell us all how he really feels about the vote.
Take a look at Rivera's tweets below: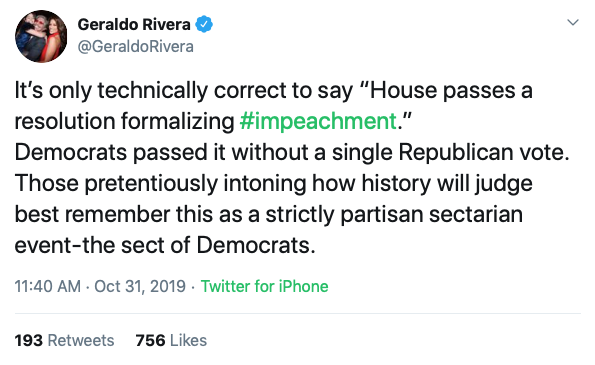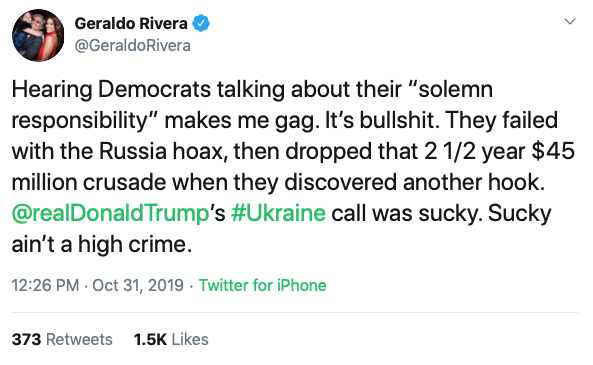 "Sucky." Not bad. I haven't heard adjective used since I watched "Elf" last Christmas season.
Anyway, the vote in the House passed 232-196 on Thursday. Nice how they held the vote on a day like Halloween where fewer people would be paying attention.
The fight for Democrats to try and reverse the 2016 election continues on.
As for Rivera, he gave his thoughts about the motives of the Democrats in a tweet he sent out earlier on Thursday: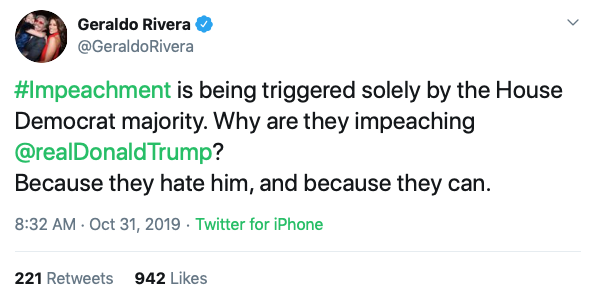 I'm not going to say he's right. But, I'm also not going to say he's not right, either.
H/T: Daily Caller