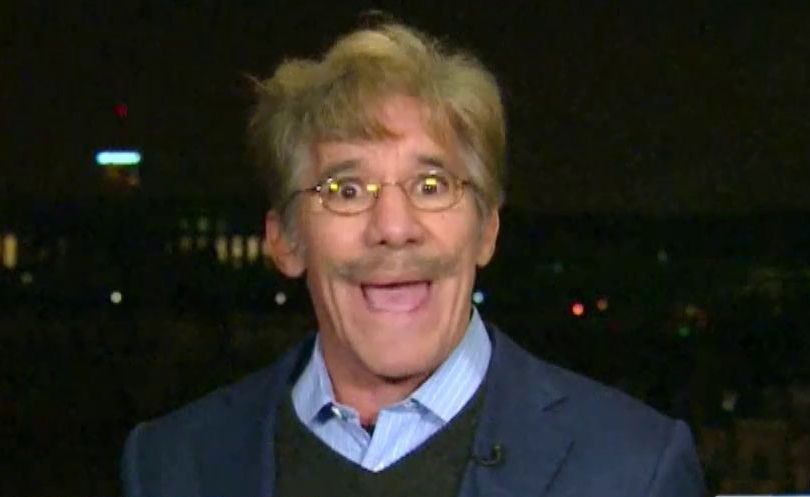 Everyone's favorite "journalist" Geraldo Rivera has given the world another kernel of his astoundingly objective wisdom when he said "the Second Amendment is stupid!" in response to the tragic shooting by a radicalized Muslim couple in San Bernardino, Cali.
Geraldo's statement doubled down on his Facebook post from August 2014, after a young girl lost control of an automatic firearm that an instructor was teaching her to use, subsequently killing the instructor.
"Like I always say, the 2nd Amendment, the provision that gives every American the right to keep and bear arms, is blind and stupid. In its relentless pimping for the gun industry, the NRA has unleashed an avalanche of deadly weapons on this gun-crazy country. Just as it protects access to weapons for cops and hunters, it also protects access to weapons for domestic abusers, mental patients, jerk-offs on the no-fly list, all-around dim bulbs, and now little children." 


Not only does Geraldo blame the second amendment for the shooting in Cali., he also lays blame on the NRA -- because it seems to be what all of the cool liberals are doing.
Geraldo then attempted to "guide" the American people toward treating the shooting as "we would if Muslim extremists were doing the killing."
Unfortunately for his pride, that is exactly what happened. Sayeed Farook and his wife Tashfeem Malik have not only been identified, officials believe that they were radicalized Muslims who had acquired 12 pipe bombs and 3,000 rounds of ammunition, as well as two AR-15 style rifles and two pistols.
But none of that matters to Geraldo. He'd rather moan about his inability to "guide his audience" over the radio, saying "Miss me yet?"
Sponsored Links