A Georgia school is apologizing for asking a middle school student to remove his shirt sporting a "Fake News Network" CNN logo after the boy's parents took to social media to voice their complains.
Peachtree Charter Middle School student Jaxson Jester had shown up wearing the shirt for a school tour of CNN's headquarters in Atlanta, only to be told by a teacher that he had to change because the shirt violated the school district's Student Code of Conduct, which states:
…the wearing of clothing, tattoos or other adornments which show offensive and/or vulgar words, pictures, diagrams, drawings or includes words or phrases of a violent nature, a disruptive nature, a sexual nature, politically/socially controversial words or graphics or words or phrases that are derogatory regarding a person's ethnic background, color, race, national origin, religious belief, sexual orientation or disability is prohibited."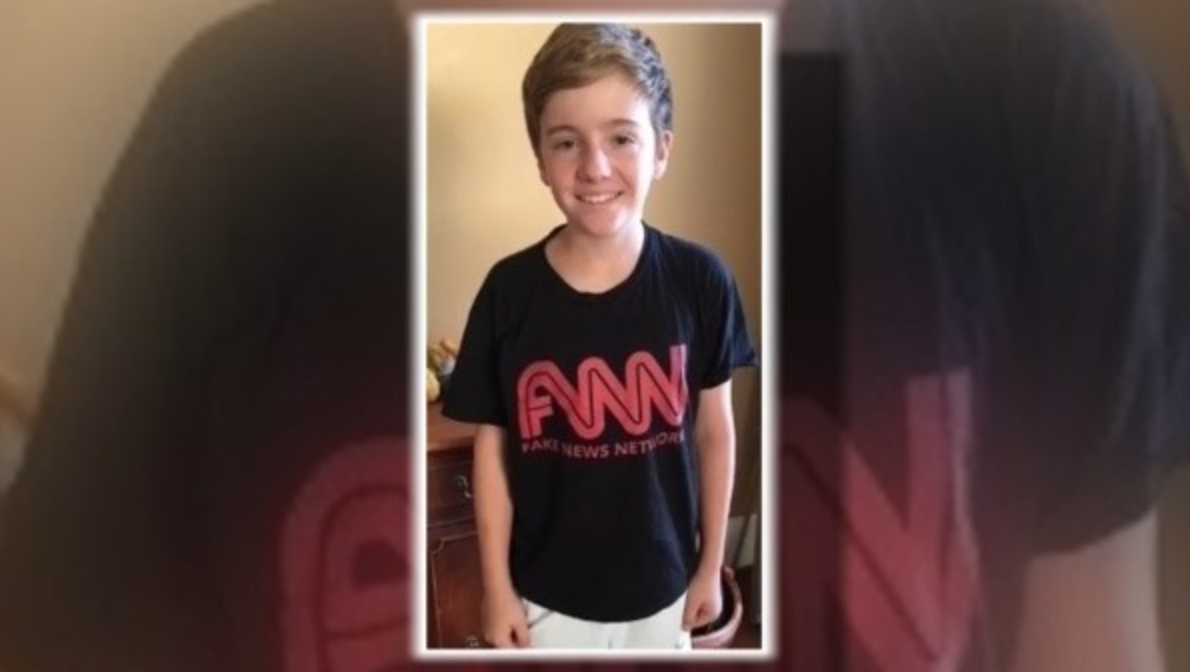 Jaxson's father, Stan Jester, who sits on the DeKalb County Schools' Board of Education, said that not only did the school violate his son's First Amendment rights by asking him to change his shirt, but also complained of the district's hypocrisy when it comes to students expressing their political opinion. When students at another district high school took a knee during the national anthem before a softball game, the school district did nothing, he pointed out.
"Some students are celebrated when they make a controversial display during the National Anthem. My student was forced to remove his shirt because someone didn't like it. I defend speech and expression, even if I disagree, or it makes me uncomfortable," Stan wrote in a blog post.
Jaxson's parents maintain that the whole thing was their son's idea, adding his mother warned him that wearing the shirt might "stir up controversy."
The school has since apologized for asking Jaxson to change his shirt, adding that the request was made "out of concern for the student's safety," though it's not immediately clear what danger was posed by the boy's t-shirt.