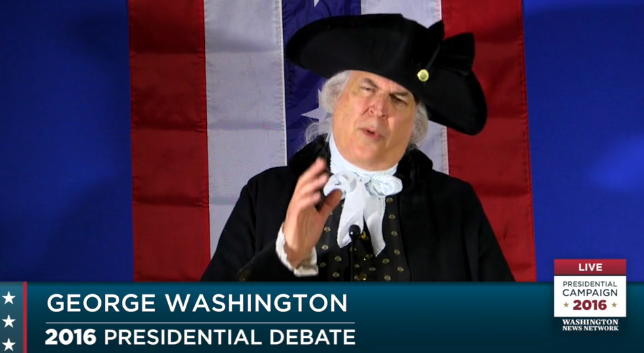 How would George Washington handle the bright lights of the debate stage if he were running for president today?
The official Mount Vernon website has answered that question with a series of videos placing a George Washington impersonator into footage of the first and third Republican debates and the first Democratic debate.
Some of his answers are hilarious, but others give viewers a history lesson on Washington's life and how he viewed the role of the presidency and the election process. Some of today's candidates look on in confusion. 
"George Washington" at the 2016 Presidential Debate, October 28th, 2015 from Mount Vernon on Vimeo.