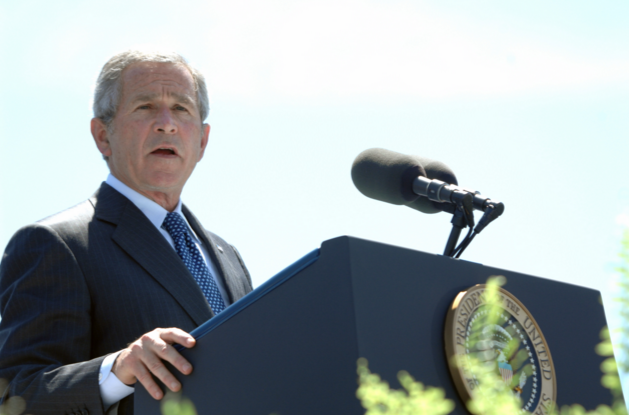 (Image via Wikimedia Commons)
Today marks Flag Day, the anniversary of the adoption of the American flag on June 14, 1777.
Former U.S. President George W. Bush issued a statement on Tuesday in the wake of the deadly Orlando terror attack, discussing how the flag represents American freedom and the need to "vigorously defend" that freedom against threats on our nation.
"Today is Flag Day, a day to give thanks for the freedom our flag represents," writes Bush.
"This week we were reminded that there are those who want to take that freedom from others," he continues. "Freedom is a precious gift that belongs to all our citizens. We mourn for Orlando, and we vow to vigorously defend our flag and our freedom."
At least 49 people were killed and 53 wounded early Sunday at a gay nightclub in Orlando by a gunman who had pledged allegiance to ISIS.
The gunman, American-born Omar Mateen, 29, was killed on the scene by police. His wife is currently under investigation by the FBI for her knowledge of his intent to commit an act of terror.