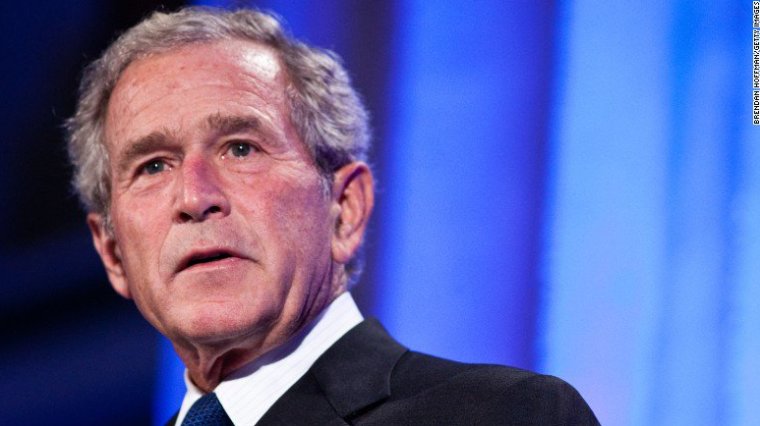 (Image via Twitter)
Former President George W. Bush in an interview on "Hannity" airing Monday night discussed U.S. counterterrorism efforts. 
He talked about how both President Obama and President Trump promised that they were going to "degrade and defeat ISIS."
Bush was encouraging despite the ongoing efforts:
"You've heard both presidents after my time say they're going to degrade and defeat ISIS. I say, go get em', because they can be degraded and defeated," said Bush.
"It's very important in my mind that we do so," he continued, "so that people know they can rely upon us and the people – not only governments, but people on the ground, people who want to be free."
The 43rd President of the United States went on to say that our troops have made progress abroad in Middle Eastern countries such as Iraq and Afghanistan, critical in the fight to free people from "the thuggery" of radical Islamic militants.
Check out a clip from his remarks below.
The full episode airs tonight at 10 P.M. EST on Fox News Channel. 
Thank you for supporting MRCTV! As a tax-deductible, charitable organization, we rely on the support of our readers to keep us running! Keep MRCTV going with your gift here!