It's said that violence isn't the answer. Try telling that to a radical liberal who knows no other means of accomplishing anything besides confrontational, and sometimes violent, protest.
George Takei, "Sulu" from the original "Star Trek" series, has yet again taken to Twitter to enlighten his 2.19 million followers about the evils of the Trump administration.
On Thursday, Takei tweeted out his opinion of what people need to do to combat the "Trump administration's war" on the LGBT community.
Here is the tweet: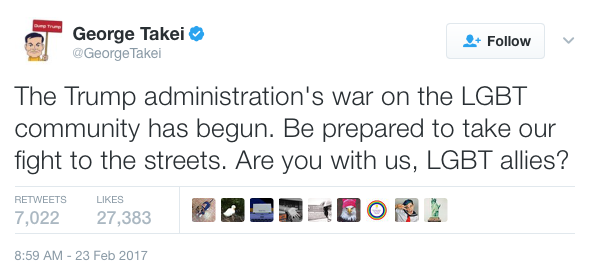 But good old George wasn't done. A few hours later he tweeted out that "An American Spring is coming."
Here is that tweet: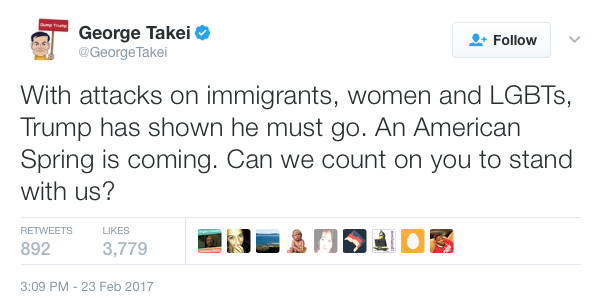 I guess Takei needed more people to respond and pay attention to him since calling on just one community to be violent wasn't enough.