Director Josh Fox apparently believes it's possible to defeat ISIS terrorists by loving them.
Fox, who is famous for the Oscar-nominated "Gasland," reacted to the U.S. Air Force dropping the Massive Ordnance Air Blast (otherwise known as the "Mother of All Bombs," or "MOAB") on Afghanistan Thursday in an attempt to destroy ISIS tunnels and kill ISIS fighters.
In a series of tweets, Fox shared his thoughts on "madman" and "mass-murderer" President Trump and how ISIS can only be defeated through love: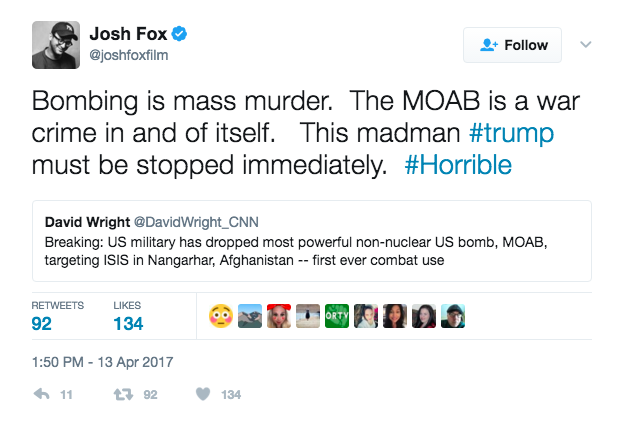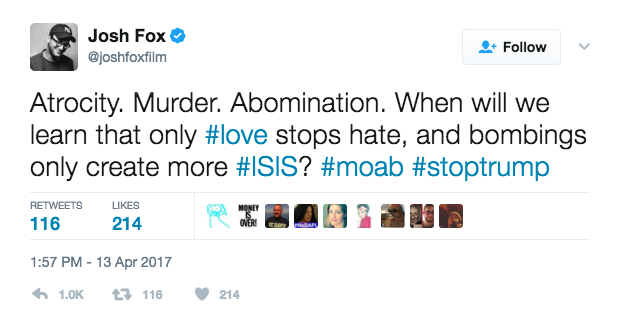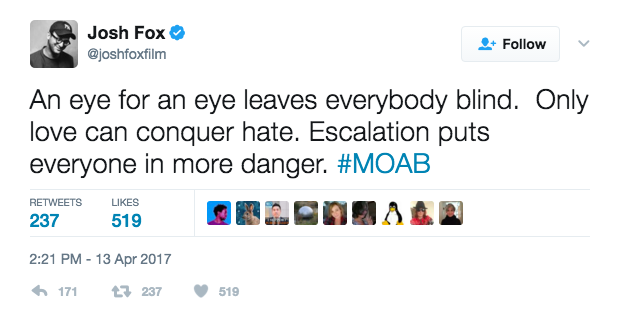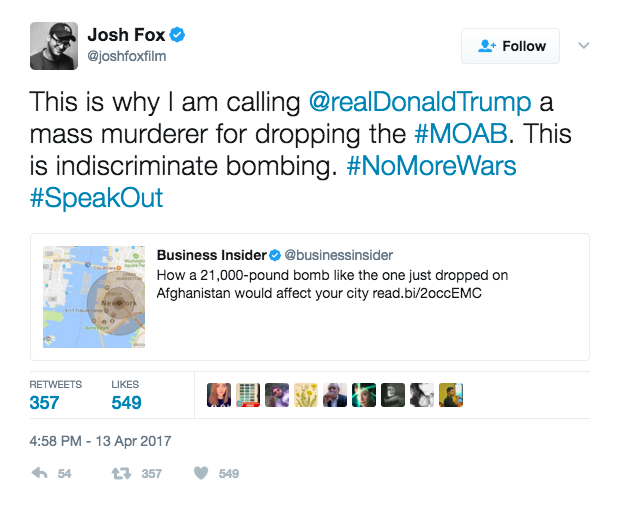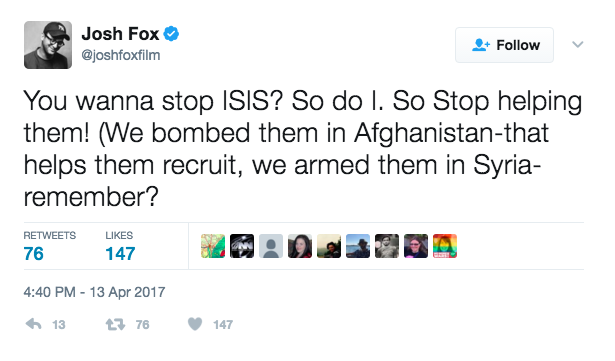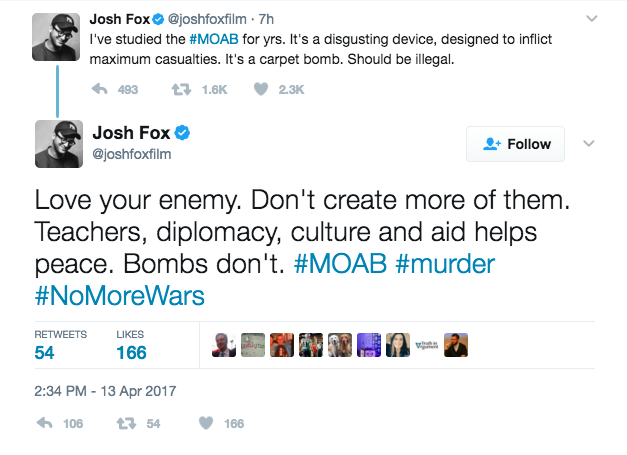 Actress Alyssa Milano rushed to Fox's defense, claiming Fox's idea of defeating bad guys by loving them has worked throughout history: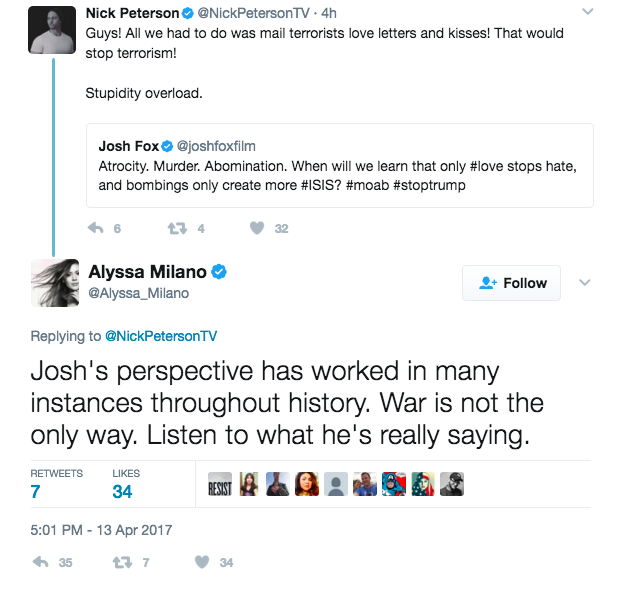 Milano has not yet responded when asked by a Twitter user what instances terrorism has been solved through love.
Sponsored Links