Director Josh Fox apparently believes it's possible to defeat ISIS terrorists by loving them.
Fox, who is famous for the Oscar-nominated "Gasland," reacted to the U.S. Air Force dropping the Massive Ordnance Air Blast (otherwise known as the "Mother of All Bombs," or "MOAB") on Afghanistan Thursday in an attempt to destroy ISIS tunnels and kill ISIS fighters.
In a series of tweets, Fox shared his thoughts on "madman" and "mass-murderer" President Trump and how ISIS can only be defeated through love: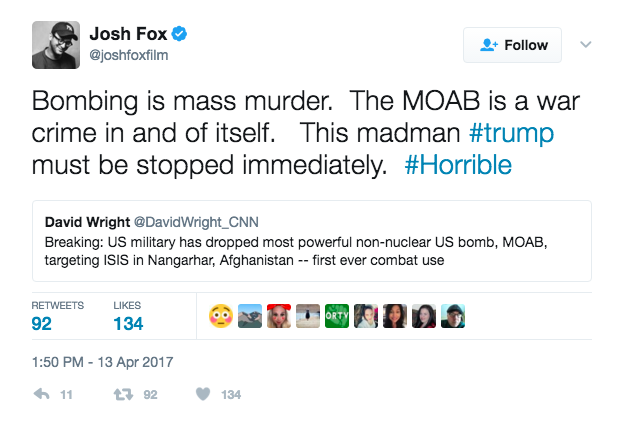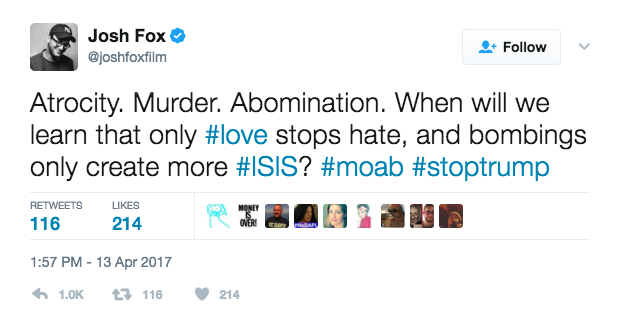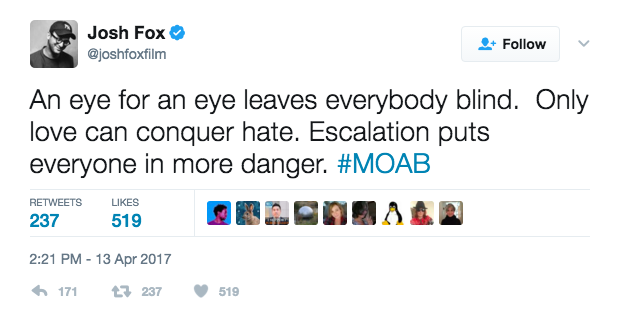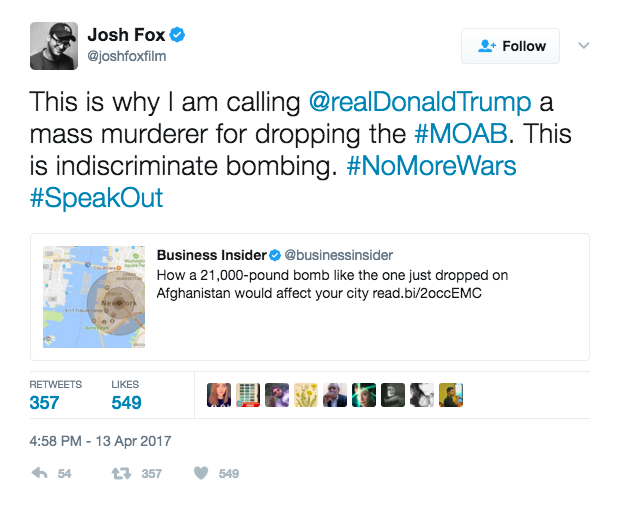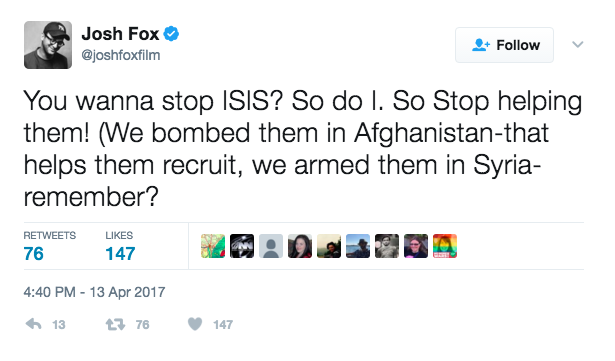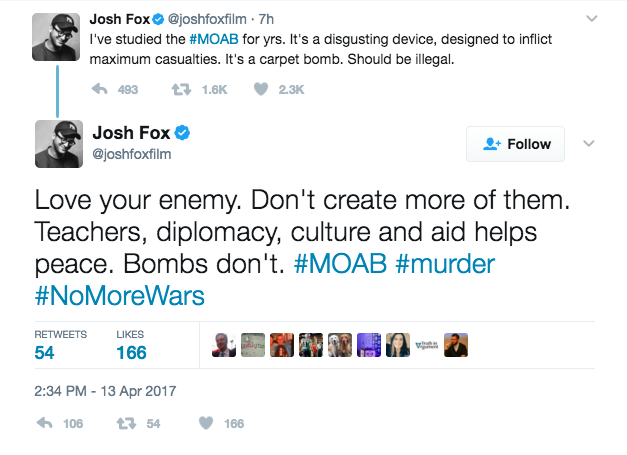 Actress Alyssa Milano rushed to Fox's defense, claiming Fox's idea of defeating bad guys by loving them has worked throughout history: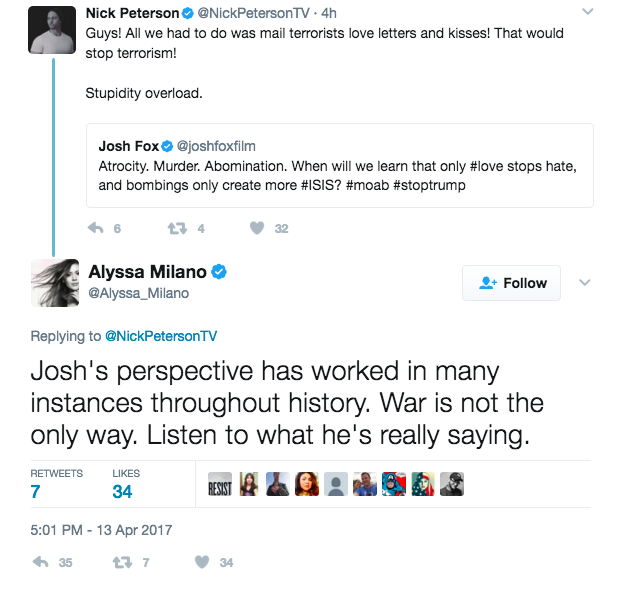 Milano has not yet responded when asked by a Twitter user what instances terrorism has been solved through love.
MRCTV Reader,
The liberal media are terrified of the truth, especially when it leads to uncomfortable questions about their own leftist worldview.
MRCTV is the multimedia division of MRC featuring original content and aggregated videos of the news, people, and events conservatives care about.
MRCTV relies on the support of our loyal readers (and video viewers) to keep providing the news and commentary that matter to the American people, not just stories that prop up the liberal agenda.
Make a donation today. Just $15 a month would make a tremendous impact and enable us to keeping shining the light where the liberal media are afraid to tread.
— The MRCTV Team
DONATE
Connect
Sign up for our MRCTV newsletter to receive the latest news.
Sponsored Links