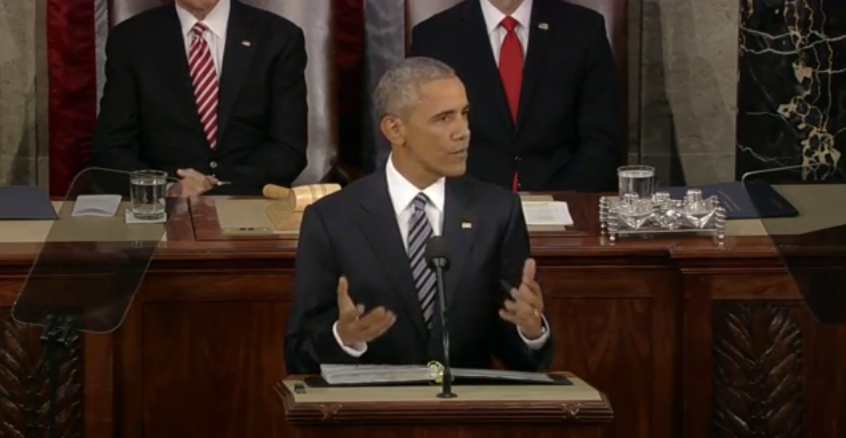 Image via Screenshot
Gallup released a poll on Tuesday leading up to President Obama's seventh and final State of the Union address.
The poll revealed that only 23 percent of Americans are satisfied with the way things are going in the U.S. - down from 32 percent recorded back in Jan. 2015.
Image via Gallup
Gallup reports,
"Satisfaction ratings since Obama's first year have generally ranged between 15% and 30%, with a few exceptions. Satisfaction bottomed out in the fall of 2011, ranging from 11% to 14% amid the fallout of the debt ceiling crisis during which Standard & Poor's downgraded the U.S. credit rating, resulting in volatility in the stock market. It exceeded 30% on only two occasions: during the 2012 election and in the first few months of 2015.

"More broadly, the highest level of satisfaction Gallup has recorded since the inception of this measure in 1979 was 71% in February 1999. The lowest recorded was 7% in October 2008."
During his SOTU address Tuesday night, President Obama touted his time in the White House as a success with regards to improving the economy and implementing national healthcare.
He insisted that America is headed in the right direction, but faces certain challenges, such as political gridlock in Washington and global warming. In light of national security concerns, the President downplayed the threat of Islamic extremism.