If your home were on fire, what would you think to do first?
Fresno, Calif. local Robert Wright was faced with the exact same question when an apartment adjacent to his went up in flames.
He approached KMPH Fox 26 to share his story:
"It all went down, man. I stay next door from the thing that happened," Wright began.
His first thought?
"I was barbecuing, man... Only thing I think first, man: Make sure them ribs is right," he said.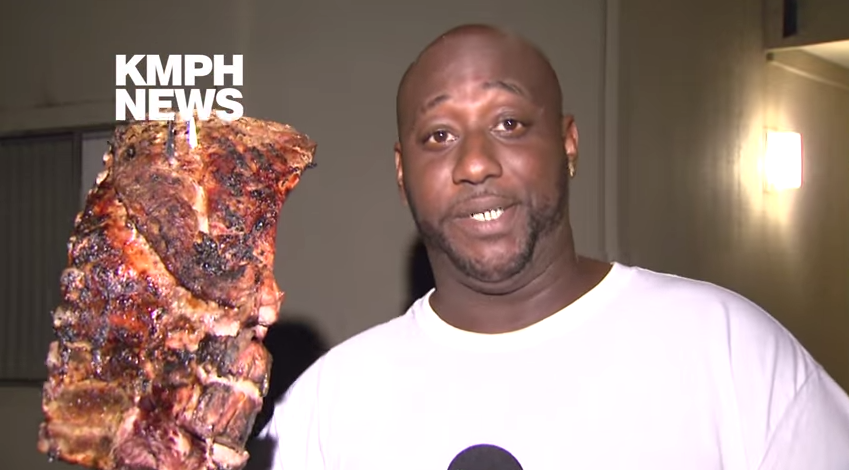 Sure, that makes sense.
Wright went on, "[I] ran in and got my family, man. Got everybody out safely, man."
"First thing I got my kids - then I thought about my ribs - I'm not gonna' let my ribs burn and stuff because I take pride in what I do."
Thank goodness. He managed to carry out his wife and kids. But, man, priorities…
When asked if he sustained any injuries from the fire, Wright replied,
"Nah, I ain't get any injuries except for all the smoke in my lungs. I already had smoke in my lungs so I'm alright."
Let's assume he was referring to smoke from the barbecue grill.
Note: This all took place at 3 a.m. in the morning.
Need to see his interview to believe it? Check out the video below.