The French Senate issued a pretty decisive backhand to French President Emmanuel Macron over the weekend, squashing the progressive leader's proposal to rebuild the famous Notre Dame Cathedral in a newer, more modern light.
Rebuilding plans for the 800-year-old cathedral, large portions of which burned to the ground in a massive blaze back in April, were rumored to include a host of modern takes, including "a rooftop garden, an 'endless spire' of light and a swimming pool on top of the building," according to The Local.
Other new-age designs included a massive glass ceiling and a public park.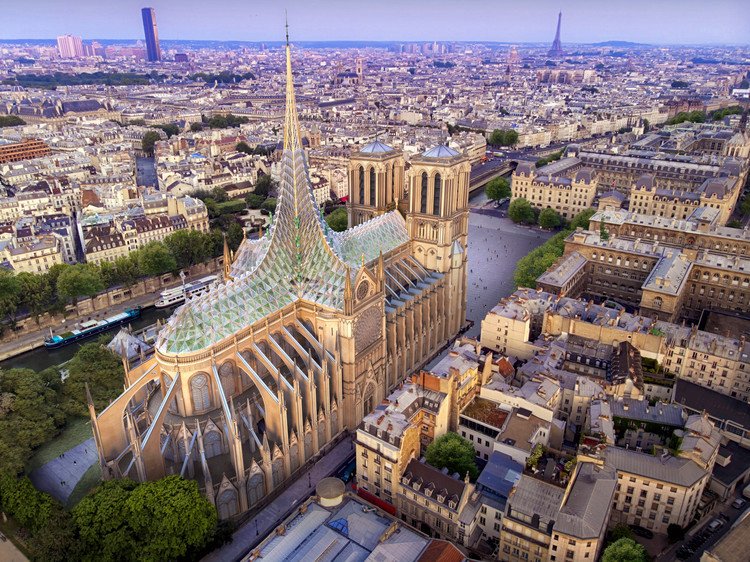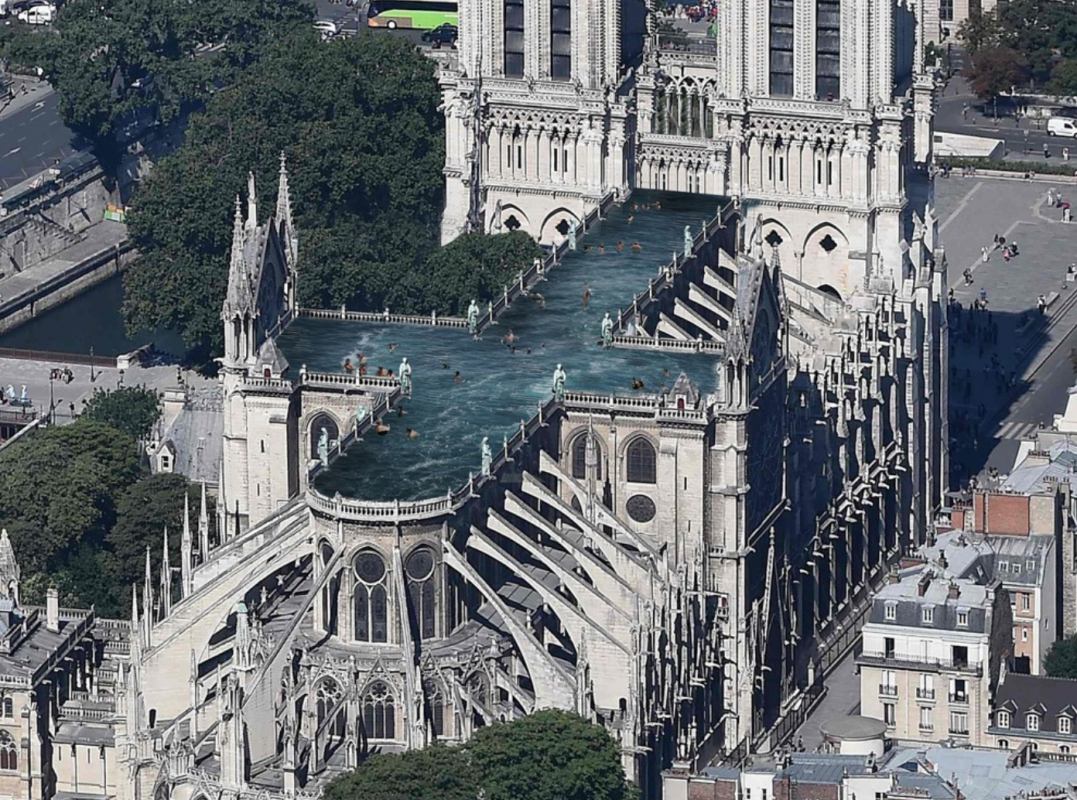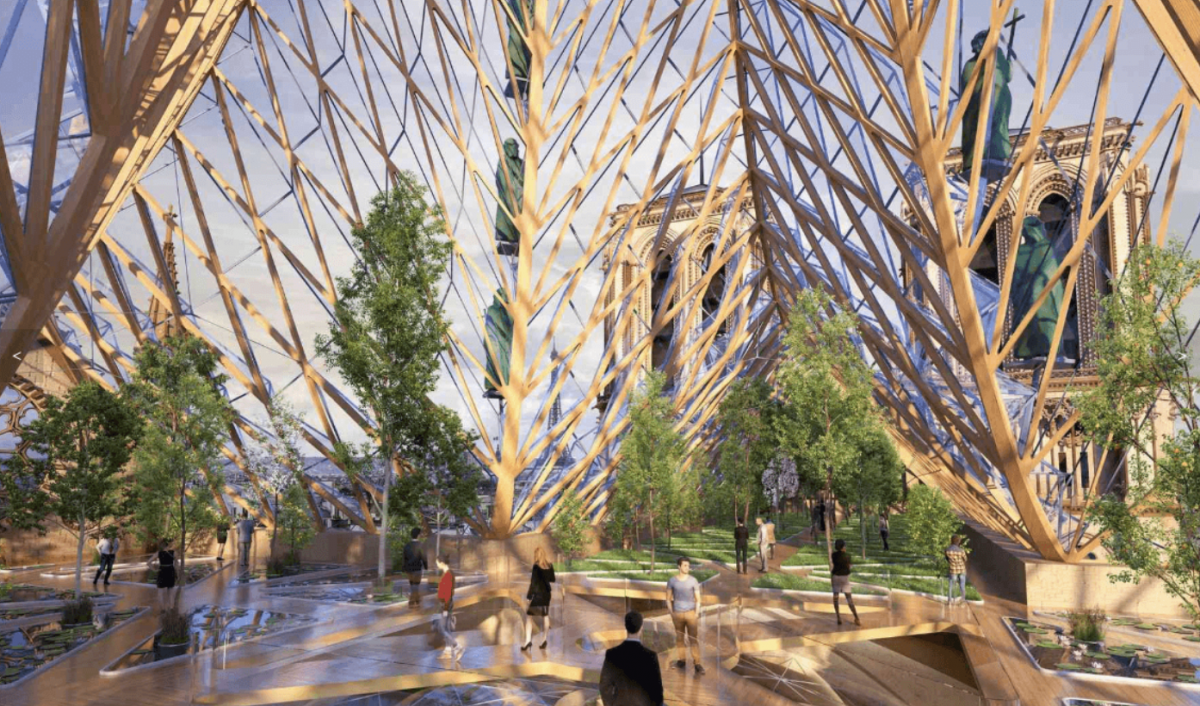 While a design plan hadn't yet been selected, Macron had expressed public support for a more contemporary "inventive reconstruction" for the new structure, and had announced an international architectural competition soliciting designs for the massive building's renovation.
The French Senate, however, strongly disagreed – so much so that they passed a restoration bill this week mandating that the historic cathedral must be restored to its "last known visual state."
"Senators also removed a controversial clause from the law which would give the government the power to override regulations on planning, environmental and heritage protection and public tenders. Many members of the Senate, dominated by the right-wing opposition, have been especially critical of President's Macron's promise to finish reconstruction within five years," The Local adds.
Which means no glass roof, no Starbucks, and definitely no swimming pool.