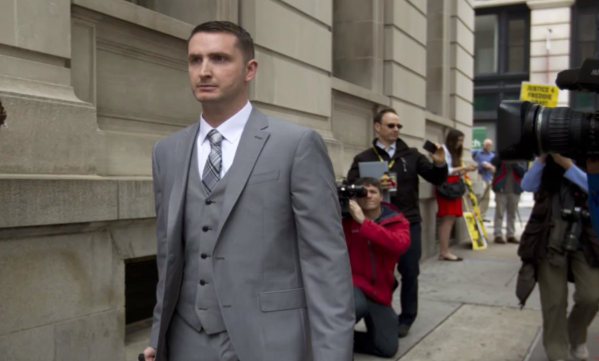 (Image: Screenshot/YouTube)
The verdict is in, and Baltimore police officer Edward Nero has been found not guilty on all charges.
Nero was one of the arresting officers of 25-year-old Freddie Gray on April 19, 2015. He had been charged with second-degree assault, reckless endangerment and two counts of misconduct in office.
According to CBS Baltimore:
Gray, a 25-year-old black man from the Sandtown area of Baltimore, died on April 19, 2015 of a spinal cord injury he sustained while in police custody.

His death set off more than a week of protests followed by looting, rioting and arson that prompted a citywide curfew.

Nero is one of six officers charged in relation to Gray's death, and the second to be tried. Officer William Porter's trial ended in a hung jury and mistrial in December.

Four other officers — Officer Garrett Miller, Lt. Brian Rice, Sgt. Alicia White and Officer Caesar Goodson Jr. — have not yet been tried.

Goodson's trial, which was already delayed once, is set to begin June 6. He was the driver of the van that transported Gray from the spot where he was arrested to the police station. When the van arrived at the Western District police station, Gray was already critically injured and unresponsive.

Goodson faces charges of second-degree depraved heart murder, manslaughter, second-degree assault, two counts of vehicular manslaughter and misconduct in office.
The mayor of Baltimore, Stephanie Rawlings-Blake, released a statement on Twitter: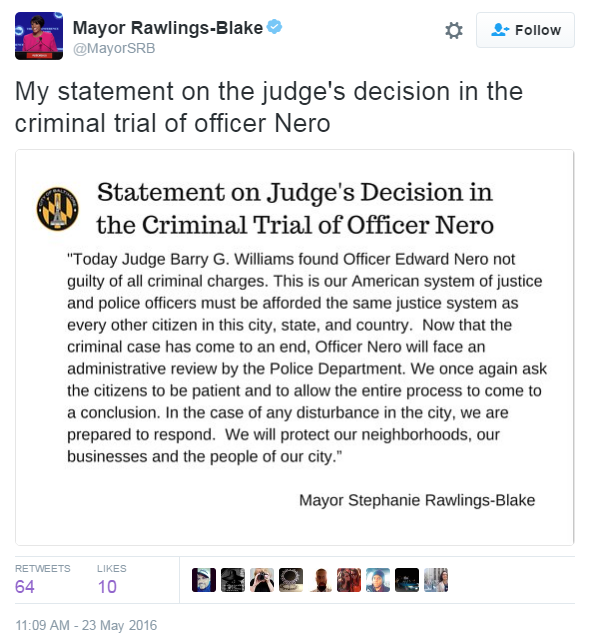 The Baltimore Fraternal Order of Police also released a statement on Twitter: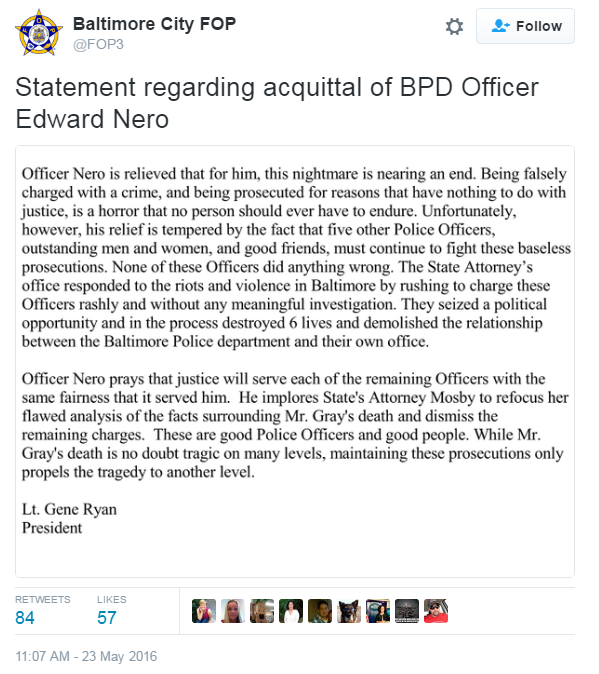 More details to come in this developing story.