Since Emanuel Macron became the president of France, he has reportedly spent up to 26,000 euros, or about $30,000, on makeup services.
Chronicled in the weekly French news magazine Le Point, the French leader reportedly spent the cash on a personal make-up artist who was "hired to beautify" him. In response to the reports of his makeup expenses, the president's 'Elysee Palace' told France Info that while the amount was high it, was smaller than the expenditures of previous presidents François Hollande and Nicolas Sarkozy, as reported by BBC.
Telegraph found that Sarkozy spent somewhere around $6,700 monthly on beautifying services, while Hollande spent a little more than $25,000 per quarter. Even more amazing is the fact that Hollande spent 99,000 pounds, or a little more than $127,000, on his personal barber.
While Macron's press team continues to do damage control on the story, his aides say they are looking for cheaper alternatives to use in the future. Unfortunately for Macron, this news comes amid plummeting approval numbers, and the fact that his makeup costs amount to a bit more than France's average disposable income per capita is not likely to do him any favors.
But serious financial questions aside, at least some irritated social media users have given us a few funny memes over the whole debacle: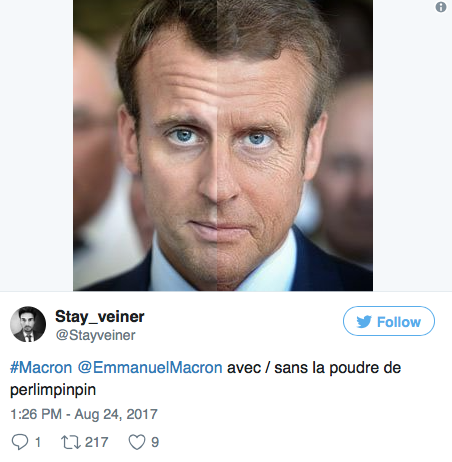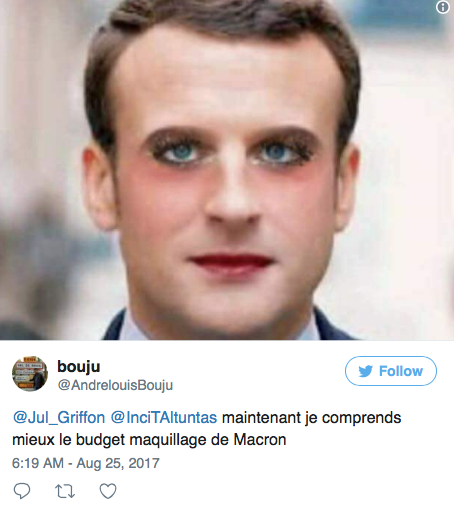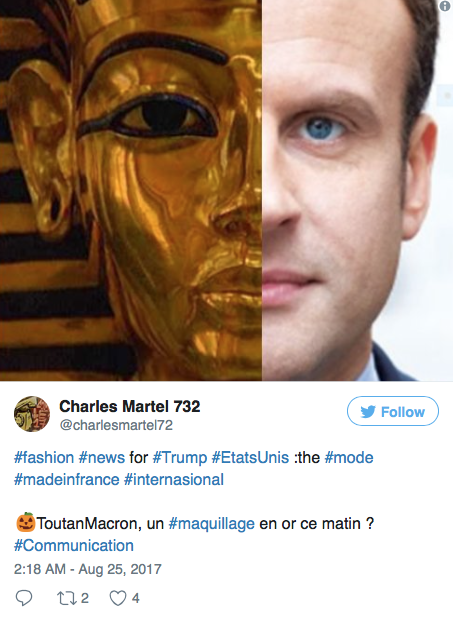 Thank you for supporting MRCTV! As a tax-deductible, charitable organization, we rely on the support of our readers to keep us running! Keep MRCTV going with your gift here!