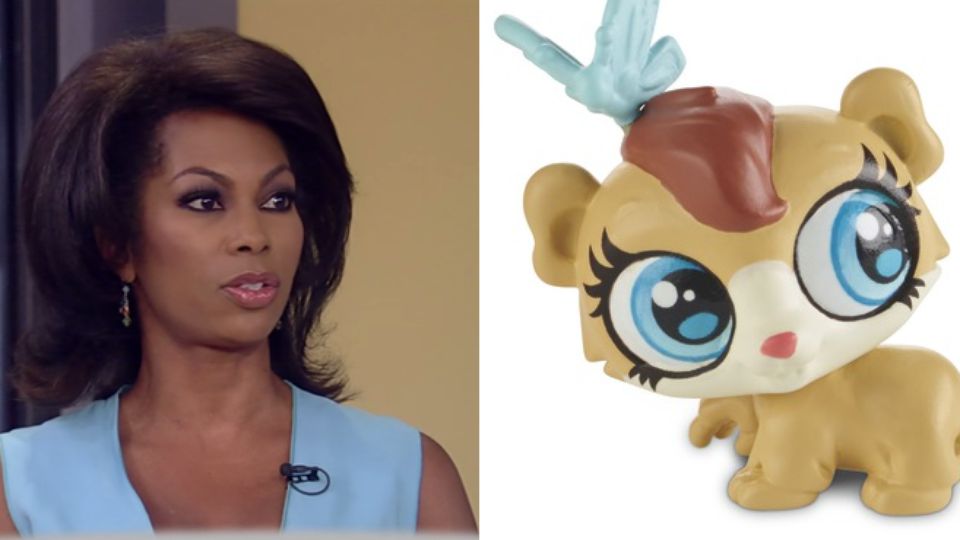 Harris Faulkner, Fox News anchor and six-time Emmy award winner is suing the toy manufacturer Hasbro over a hamster toy.
In 2014, Hasbro launched the "Harris Faulkner Hamster Doll" in its Little Pet Shop Line. In January, Faulkner's lawyers put the company on notice regarding the toy. Hasbro continued to sell the hamster toy. So now, Faulkner has launched a $5 million lawsuit against the "demeaning and insulting" toy hamster that uses both her name and, by her claim, look. The complaint states:
Harris Faulkner, the uniquely named, acclaimed veteran journalist and author, has worked  for  decades  to  establish  and  maintain  her  personal  brand  and laudable professional reputation. Without Faulkner's prior knowledge or consent, Defendant Hasbro, Inc. ("Hasbro"), a multi-billion dollar toy company, willfully and wrongfully appropriated Faulkner's unique and valuable  name  and  distinctive  persona  for  its  own  financial  gain—by  creating, manufacturing, and  distributing  for  sale  a  plastic  toy  hamster named  "Harris  Faulkner"  as  part  of  Hasbro's "Littlest Pet Shop" product line (the "Harris Faulkner Hamster Doll").
While the FoxNews anchor is angry about the sale or a doll bearing her name and alleged likeness, she is also upset the toy could prove a "choking hazard" for young children. The lawsuit explains, "Further, Faulkner does not endorse products of any kind, as doing so would be a breach of journalistic ethics, would directly harm her professional credibility, and would be in violation of her contractual obligations to her employer. This means that Hasbro misappropriated Faulkner's name, likeness, identity, or persona without consent, for its own profit, for the purpose of capitalizing off of her good name and persona, all at Faulkner's expense."
Sponsored Links