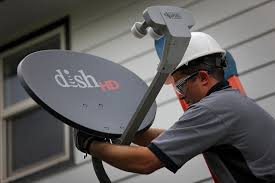 It appears that Fox News and Dish Network have reached an agreement that will result in Fox's cable news channels returning to the Dish network's lineup very soon.
Dish Network released a statement on its website late this afternoon.
"We are pleased to announce that DISH and Fox have agreed to the major terms of a new long term agreement that will restore Fox News and Fox Business to our customers. We are working with Fox on a few contractual details but we are optimistic that these channels will be restored very quickly.

We know these negotiations were frustrating and we cannot thank you enough for remaining patient as we work to finalize this agreement. We were very appreciative of all the comments, emails and phone calls we received from our customers that were very supportive of our stance to fight for fair rates and terms. But we also appreciated the feedback that was critical of our decisions. These comments to DISH and to Fox ultimately brought our respective teams together in a spirit of compromise so that our mutual customers would no longer be impacted.

Again, thank you very much for standing by us during this time. With this new agreement, you will be able to enjoy Fox News and Fox Business for many years to come.

We sincerely thank you for your patience and for being a valued DISH customer"
A Joint statement was also released by Jim Carry, FOX News and FOX Business executive vice president of distribution, and Warren Schlichting, DISH senior vice president of programming.
"We thank the viewers of FOX News and FOX Business and DISH customers for their patience throughout this process."
Terms of the agreement were not disclosed.