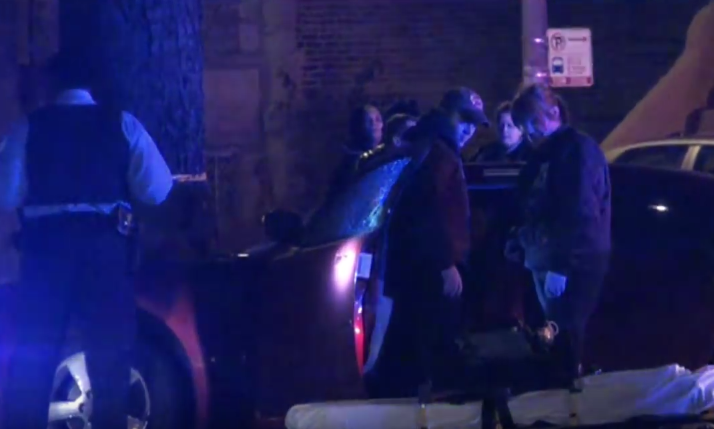 There's no holiday for gang members on the South and West sides of Chicago.
Four more people were killed and 24 others were wounded in shootings across the Chicagoland area over the President's Day weekend. Obviously Monday is a part of the holiday weekend, but it doesn't exclude what happened over the previous two and a half days.
During last year's President's Day weekend, six people were murdered and 19 others were injured in shootings over 2016's national holiday weekend.
This latest tally of violence comes after the Trump administration announced that it will be sending Justice Department representatives to Chicago this week in order to get a grasp on what measures need to be taken so that Chicago's shooting epidemic can be reined in.
Here's an example of the continued violence that occurred over this past weekend:
At 6:23 p.m. Friday, 31-year-old Travis Joseph was on a porch in the 1400 block of West 71st Street in the Englewood neighborhood on the South Side, when anther male walked up, pulled out a weapon and opened fire, authorities said. Joseph was shot in the chest and taken to Christ Medical Center in Oak Lawn, where he was pronounced dead at 4:11 a.m. Saturday. He lived in the same neighborhood as the shooting.
It's also been reported that two 13-year-olds and a 16-year-old were also victims of shootings over the weekend. The good news is that one of the 13-year-olds and the 16-year-old have both been listed in stable to good condition. The bad news is that the other 13-year-old has been listed in critical condition after a gunshot wound to the chest.
Unlike people like Al Sharpton, Jesse Jackson or the ever-so-concerned Black Lives Matter group, we will keep you updated as to the condition of the young boy.
Thank you for supporting MRCTV! As a tax-deductible, charitable organization, we rely on the support of our readers to keep us running! Keep MRCTV going with your gift here!