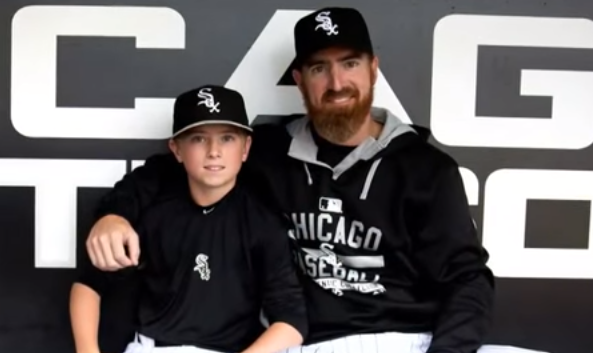 (Image: Screenshot/YouTube)
In the April 25 issue of ESPN Magazine, it was revealed that recently retired Major League Baseball player Adam LaRoche went on a mission to Southeast Asia to rescue young girls from sex slavery.
If you recall, a few weeks back LaRoche was in the news for retiring and leaving $13 million on the table after the Chicago White Sox management told him that he needed to scale back the amount of time his 14-year-old son Drake spent in the clubhouse.
According to ESPN, "LaRoche, along with Brewers pitcher Blaine Boyer, spent 10 days in November in Southeast Asian brothels, wearing a hidden camera and doing undercover work to help rescue underage sex slaves."
"I was sick. I was thinking about my kids and then thinking about the hundreds of thousands of parents who are searching for their 12-year-old daughters," LaRoche said in the ESPN interview.
Boyer described the dangers of the trip and what their motivation was during the mission:
Something huge happened there for us. You can't explain it. Can't put your finger on it. If you make a wrong move, you're getting tossed off a building. We were in deep, man, but that's the way it needed to be done. Adam and I truly believe God brought us there and said, 'This is what I have for you boys.'
LaRoche and Boyer were working with the non-profit organization Exodus Road, for which LaRoche serves as a board member. Exodus Road works to intervene and rescue people from any kind of slavery or human trafficking.