A former Hillary Clinton campaign spokesperson quickly locked her account after tweeting that she hopes President Donald Trump dies from COVID-19, hours after the president announced he and First Lady Melania Trump had tested positive for the virus.
In a now-deleted tweet, former Vogue communications director Zara Rahim, who also worked for Barack Obama, posted, "It's been against my moral identity to tweet this for the last four years, but I hope he dies," it said.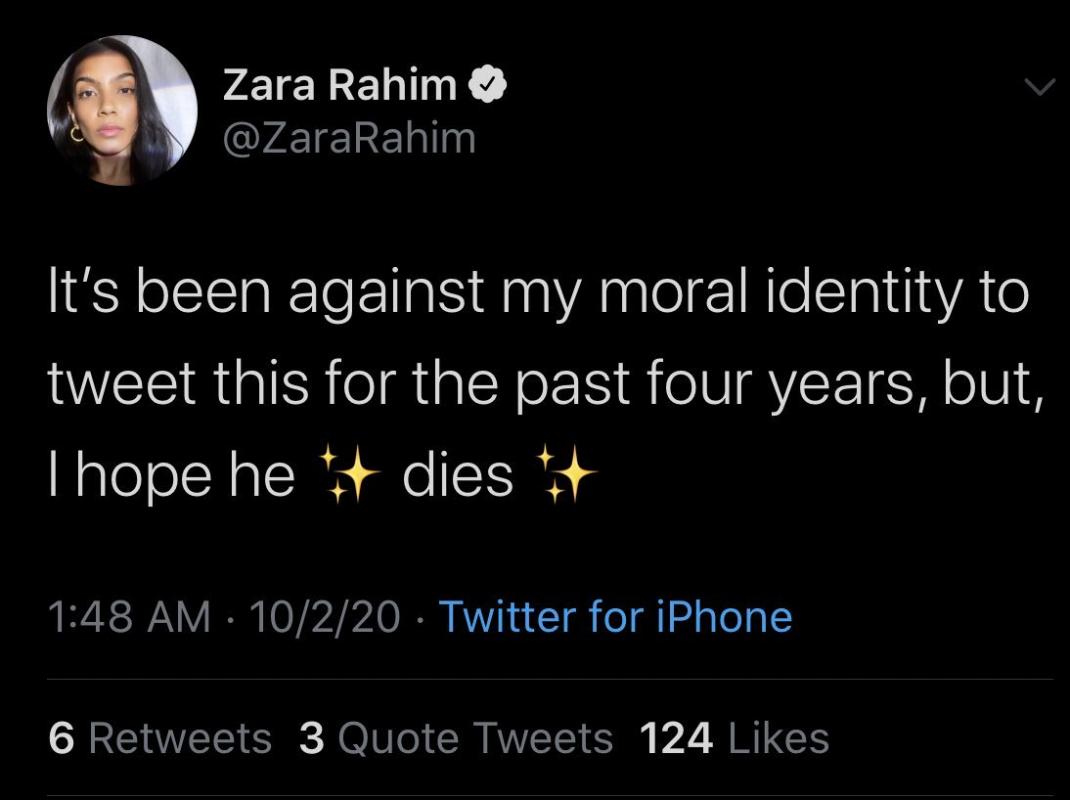 Around the same time, Rahim also tweeted a selfie with the vague caption, "This f***ing rules."
Rahim ultimately deleted the first tweet and set her account to "private."
Rahim is one of countless leftists who've taken to social media to mock and celebrate Trump's testing positive for COVID after the news broke early Friday morning, crediting "karma" and peddling the debunked myth that Trump once called the coronavirus a "hoax.'
As for the president and his wife, FLOTUS has said that both are feeling well but will be quarantining.