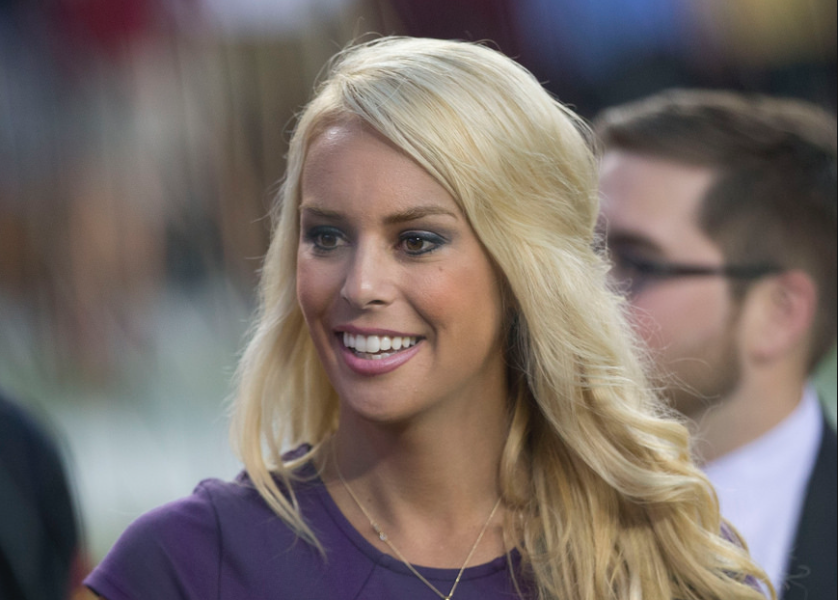 ESPN reporter Britt McHenry, known for her appearances on SportsCenter and NFL Live, was laid off in April along with about a hundred other employees. The reason? Well, she believes it was because of her openly conservative views.
McHenry has been very open to voicing her opinion, especially on Twitter. With a following of nearly 340k people and over 17k tweets, she's proven she is not afraid to share her thoughts.
After being laid off, in a reply to a tweet from sports commentator Clay Travis questioning ESPN's claim that they aren't liberal, McHenry retorted, "I mean I've been openly conservative…look how that ended up."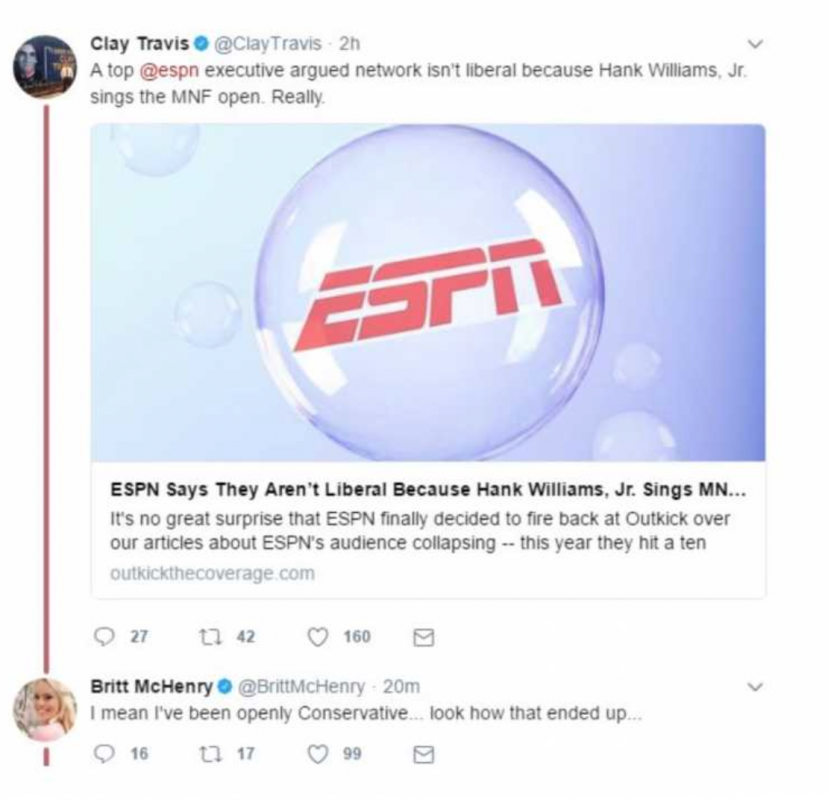 Throughout her career at ESPN, McHenry voiced her conservative opinions many times on social media, including openly supporting Trump's nomination of now-Supreme Court Justice Neil Gorsuch. She'd worked for ESPN for three years when she was let go from the company in April, at a time when some viewers were complaining that ESPN's content had been leaning more and more toward the liberal side.
SportsCenter anchor Linda Cohn was one of very few to comment on the situation, saying she believes that politics is hurting ESPN and that viewers are turned off when mixing politics and sports coverage.
"I don't know how big a percentage, but if anyone wants to ignore that fact, they're blind," she said.
McHenry often shares her political views and was seen at a GOP event last December with House Speaker Paul Ryan in a photo that has since been deleted.