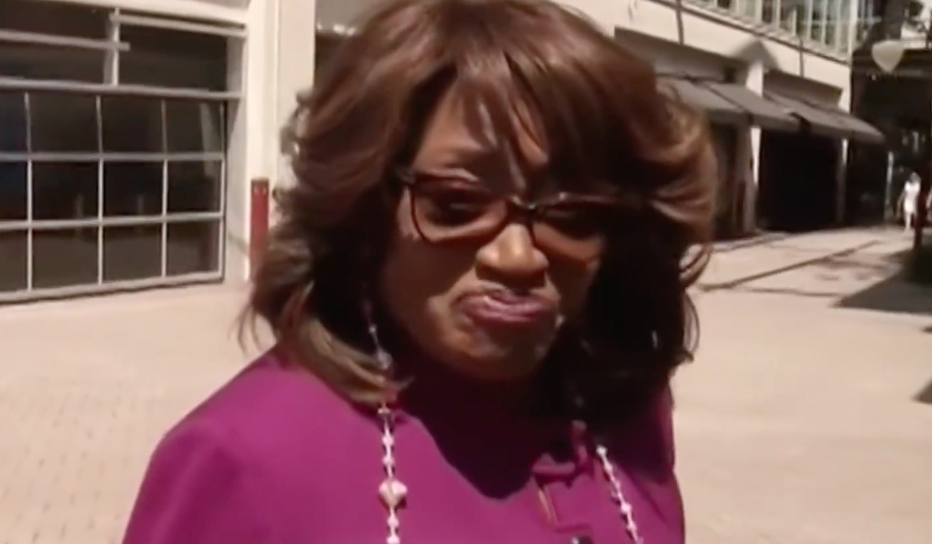 (Image: Screenshot/YouTube)
Liberals are always complaining about and asking for justice. Well, there was some actual justice done on Thursday.
A Jacksonville jury has found former Democratic Rep. Corrine Brown (Fla.) guilty on 18 of 22 of the charges filed against her.
Brown was charged and convicted of wire fraud and tax evasion as part of her role in funneling money into a fake charity known as One Door for Education and then into her own personal bank account.
According to News 4 - Jacksonville:
Federal prosecutors said One Door raised $833,000 but gave only $1,200 in scholarships. During closing arguments, Assistant U.S. Attorney Eric Olshan told jurors that the real victims are the worthy students who could have gotten scholarships.

Over several days of testimony, prosecutors documented that at least $300,000 of One Door's funds paid for receptions, luxury boxes at sporting events and concerts, and trips and expenses for Brown and her associates.

Prosecutors also said Brown claimed on her taxes to have given four times more to charity ($28,000 a year) than she actually gave ($6,600 a year).
It's yet another case of politicians putting average American's money to work for their own benefit.
While the "out of fear" excuse is somewhat understandable considering the consequences of Wiley and Brown's involvement, it's also a lame excuse because the repercussions of lying to federal agents far outweighs playing ball and telling the truth.
Eventually, Wiley played ball as part of a plea agreement with prosecutors after she plead guilty in 2016 to conspiracy to commit wire fraud.
When Brown took the stand, she gave the court a ridiculous explanation as to why she never reported the new income on her taxes.
"I had birthdays, I had Christmas, you know," Brown said while crying, "and sometimes I have boyfriends."
That's a good excuse.
When U.S. Attorney's Office prosecutor Tysen Duva observed for the court that Brown had spent $7,000 more than her income during one month, Brown had no problem giving her side of the story.
"Sir, I'm just like anybody else. I know how to rob Peter to pay Paul," Brown responded.
Well Mrs. Brown, you must not have ever listened to the second part of the old saying, "Two things are certain in life: Death and taxes."
Unless of course you're Al Sharpton.