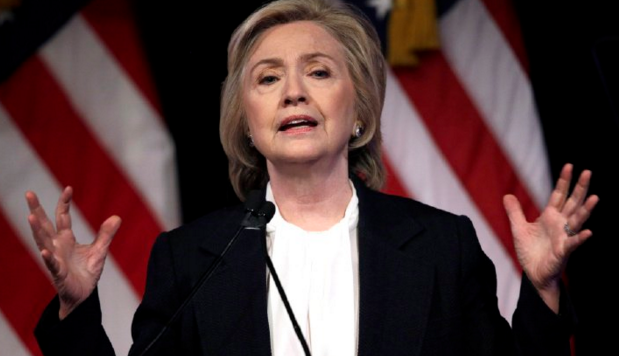 Image via Twitter
Former Attorney General Michael Mukasey believes that Hillary Clinton deserves to be charged with a federal crime for clearly mishandling classified information with her private email server while serving as secretary of state.
In an op-ed published by The Wall Street Journal on Friday, Mukasey said that it is "nearly impossible" to deny that Clinton "knew enough to support a conviction."
"From her direction that classification rules be disregarded, to the presence on her personal email server of information at the highest level of classification, to her repeated falsehoods of a sort that juries are told every day may be treated as evidence of guilty knowledge—it is nearly impossible to draw any conclusion other than that she knew enough to support a conviction at the least for mishandling classified information," he said.
"The simple proposition that everyone is equal before the law suggests that Mrs. Clinton's state of mind—whether mere knowledge of what she was doing as to mishandling classified information; or gross negligence in the case of the mishandling of information relating to national defense; or bad intent as to actual or attempted destruction of email messages; or corrupt intent as to State Department business—justifies a criminal charge of one sort or another," Mukasey argued.
He compared Clinton's case to that of former CIA Director David Petraeus, who was convicted in April for sharing classified information with a woman with whom he was having an affair.
The number of classified emails found on Clinton's personal server has climbed to over 1,300.
It was revealed earlier this week that her emails not only contained classified information, but also information classified above top secret, casting further scrutiny on the claim that her emails were not classified at the time they were sent or received.