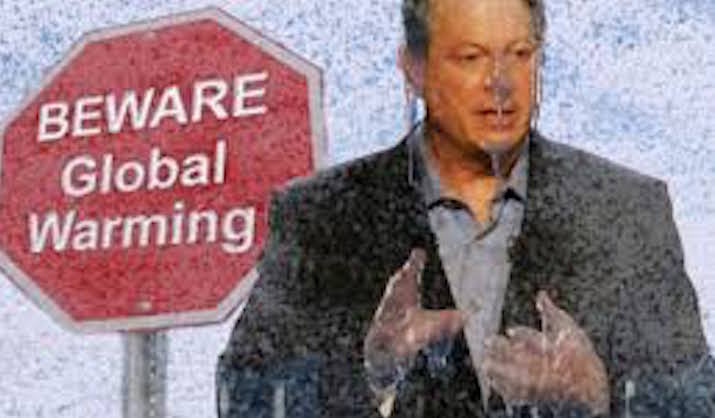 We're still waiting Al!  Back in 2008 and again in 2009, former Vice President Al Gore said that in the next 5-7 years the Arctic Ice cap will be totally gone during some parts of the summer. Sadly for Al and his climate change enthusiasts, the opposite is happening.
On December 15, 2008 The Herald, a daily newspaper in Australia, reported:
Add Al Gore's name to the list of people we need to hold accountable in five years' time. He's told an audience in Germany this week that the North Pole ice cap will vanish in summer months in five years.

UPDATE

Actually, make that four years. Gore has been predicting this for a year already. For some unknown reason he's still saying five years when one of those years has already passed.
For some strange reason, the video of Mr. Gore making that prediction, which was published along with that item in the Herald, disappeared from YouTube.
In 2013, Ed Driscoll of PJM also posted a video of Al Gore making the Prediction in 2008. That evidence has also disappeared from the net.
The video below was published by Jim Hoft on his Gateway Pundit blog in 2013. He added that "Al Gore predicted to a German audience the North Polar Ice Cap would be completely ice free in five years." Since the 2008 video was missing by then, he substituted the video posted below. This particular video created in 2009 by Fora.tv has a slightly different prediction. Gore says there is 75% chance of the Arctic ice disappearing in 5-7 years. As you can see in the chart at the end of this post, that particular prediction isn't doing that well, either.  
Based on the graph below, which was was published in the Real Science blog, but created by the Danish Meteorological Institute (which is run by the Danish Government), the Arctic sea ice extent is larger today (the black line) than it was in 208 when Mr. Gore made his prediction.