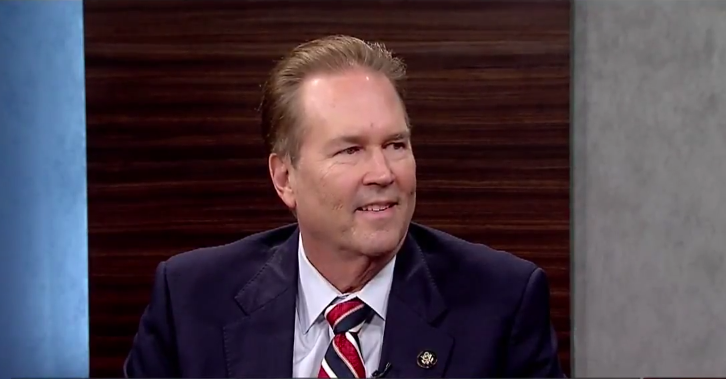 Rep. Vern Buchanan (R-Fla.) has introduced a new bill that would effectively freeze all congressional raises should Congress not balance the federal budget during any fiscal year.
The bill is called the "No Pay Raise for Congress Act," which comes on the heels of the Congressional Budget Office (CBO) projecting that the federal deficit could increase by $10 trillion over the next decade if Congress does not act.
Here's the gist; if you don't do your job, you shouldn't receive a raise. Heck, in most cases if you didn't do your job, you'd be fired.
"This same common sense must be used in Washington," Buchanan said in a press release. "Members of Congress should not be eligible for pay raises if they cannot fulfill one of their most basic responsibilities."
The national debt currently stands at $19,965,611,044,000 and climbing by the second. The federal budget deficit currently sits at $591,277,103,000 -- and yes, that total is climbing every second, as well.
But Buchanan is not having any of it.
Buchanan stated in the press release:
Forty-nine states, including Florida, are required by law to balance the budget. In Florida, passing a balanced budget is priority number one for the state legislature. Washington should not be held to a different standard.
Agreed. The frivolous and sometimes ridiculous spending of our federal government needs to be reigned in.
According to the press release, Buchanan has also introduced an amendment to the Constitution that would "require Congress to balance the federal budget."
Buchanan's closing remark in the statement is on that I think we could all agree with.
"We can't allow our children and grandchildren to carry this burden."