Did you know that your favorite on-screen actor most likely served in the military at one point in time?  America as a nation has always had its citizen-soldiers, but not everyone decides to spend their entire careers in the military.  
In fact, many people who served in the armed forces chose successful careers in the entertainment world.
1.Tony Bennett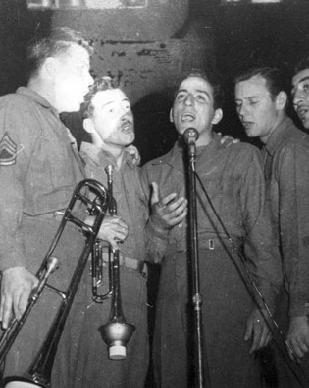 (Photo Credit: US Army)
Before Tony Bennett became a singer, he donned a uniform for the U.S. Army during World War II.  Bennett served in the 63rd Infantry Division and toured in France and Germany. His first big break as a musician before he left the Armed Forces was through performing with a military band.
2. Elvis Presley
Elvis Presley was not only the King of Rock and Roll, but he was also a military veteran.  On Elvis's 22nd birthday, the Memphis draft board announced that he was selected to serve two years of active duty and four years in the Reserves under the selective service system.  He remained involved in music in his spare time, but refused special treatment in the military and entered the service as a regular GI in 1958.
3. Bill Cosby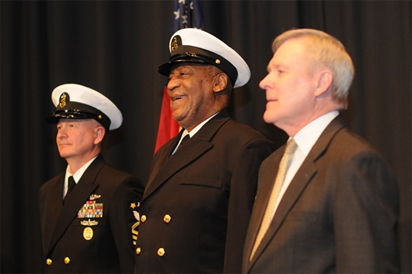 (Photo Credit: UglyCricket.com)
Before he became America's funnyman, Cosby joined the Navy in 1956 as a hospital corpsman.  Throughout his four years of military service, Cosby worked in physical therapy to rehabilitate Korean War Veterans. In his spare time, he ran on the Navy's track team.
4. Montel Williams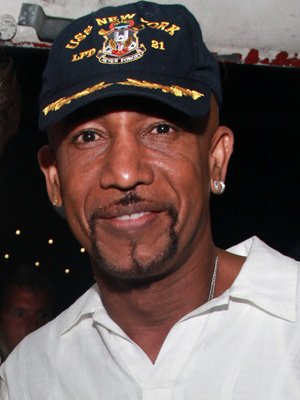 (Photo Credit: Brunswick Plantation Living)
Montel Williams had a 22-year-long career in the military.  He got his start in the military upon his graduation from high school in 1974 when he joined the US Marines.  After Williams graduated from the Naval Academy in Annapolis in 1976, he worked his way up to the rank of lieutenant in the US Navy and earned three different medals.
5. Bea Arthur 
Before Bea landed the lead role in Golden Girls, she devoted her service to the Marine Corps for 30 months as a truck driver. She was about to start a new job when she heard that women had been allowed to enlist in the Marine Corps.  She started basic training in March 1943 and left the military in 1945 as a staff sergeant with an honorable discharge.