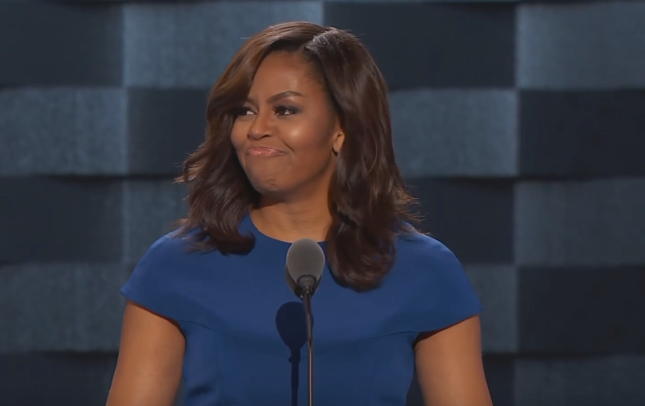 First Lady Michelle Obama was at her divisive best Monday night when she delivered a speech during the Democratic National Convention in Philadelphia.
Michelle included this little tidbit, and the crowd of liberal talking point repeaters lapped it up like a thirsty dog that just found water.
"I wake up every morning in a house that was built by slaves," said Michelle.
Her delivery was so passionate and filled with repulsion that it makes one wonder why she even stays in the White House. If anyone that was filled with so much venom became repulsed with something about their home, they wouldn't live there just on principal.
This was not the first time Michelle's said those words. In June, the First Lady spoke at the City College of New York's graduation ceremony and said pretty much the exact same thing.
But the First Lady of perpetual disgust was not done speaking to the convention audience. Mrs. Obama went on to talk about how great America is, and that anyone who says otherwise is wrong.
"Don't let anyone ever tell you that this country isn't great," Michelle stated, "That somehow we need to make it great again, because this right now is the greatest country on Earth."
Notice how Michelle said "right now." She said that because she knows that she didn't always believe it.
The First Lady said this in 2008:
For the first time in my adult life, I am really proud of my country because it feels like hope is finally making a comeback.
That happens when you're a selfish person and you finally get what you want.
For the clip of Michelle Obama's speech, watch below:
To watch the full speech, click here.