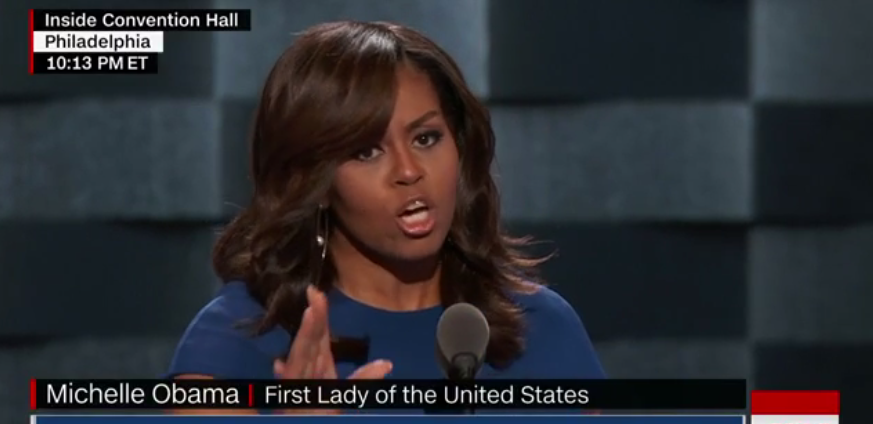 (Image via Screenshot)
First Lady Michelle Obama took a dig at Donald Trump and his Twitter use during her address to the Democratic National Convention in Philadelphia Monday night.
While expressing her support for Hillary Clinton, describing the former secretary of state and first lady as "someone with the proven strength to persevere, someone who knows this job and takes it seriously," Mrs. Obama criticized Trump as thin-skinned and reactive.  
"[Hillary is] someone who understands that the issues a president faces are not black and white and can't be boiled down to 140 characters," she fired, drawing rounds of applause from delegates on the convention floor.
"Because when you have the nuclear codes at your fingertips and the military in your command, you can't make snap decisions," the First Lady continued. "You can't have a thin skin or a tendency to lash out. You need to be steady and measured and well-informed."
Watch a clip from her remarks below.