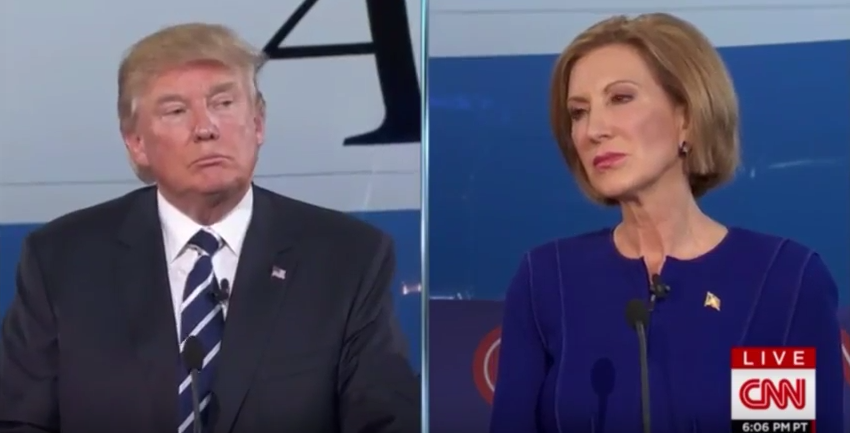 (Image via Screenshot)
Carly Fiorina will meet with Donald Trump at Trump Tower in New York on Monday, reports The Hill.
The meeting, confirmed on a Friday call by a Trump spokesman, comes as the President-elect and his transition team are hard at work constructing his incoming administration.
Whether it be about a cabinet position or any another request, spokesman Jason Miller did not specify what Trump will discuss with the former Hewlett-Packard CEO and 2016 Republican presidential candidate.
During the primary season, Trump and Fiorina clashed both on and off the debate stage.
In an interview with the Rolling Stone last year, Trump went so far as to insult Fiorina's appearance, saying, "Look at that face! Would anyone vote for that?"
Fiorina ended up endorsing Sen. Ted Cruz (R-Tex.) after ending her GOP presidential bid in February.