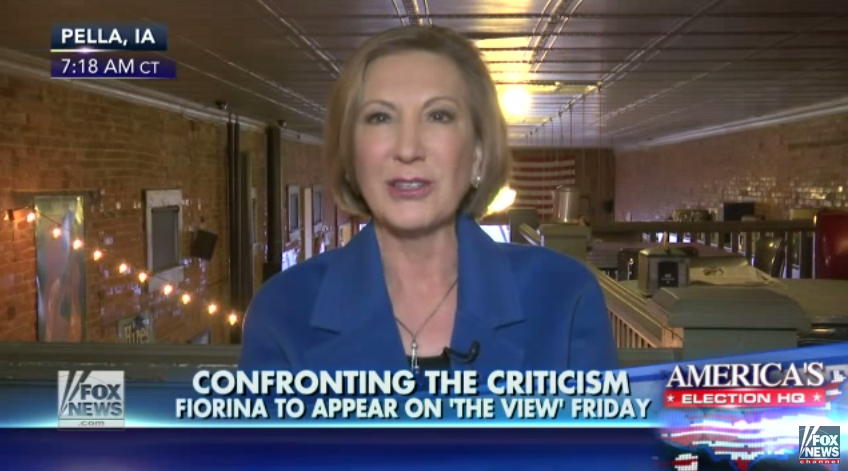 Republican presidential candidate Carly Fiorina made an announcement Monday morning that she will be joining "The View" on Friday.
This announcement comes after hosts on the show made degrading comments about Fiorina's face, saying it "looked demented," "like a Halloween mask," at the most recent GOP debate.  
"I will face the ladies of 'The View' for the second time on Friday," the former Hewlett-Packard CEO announced. "I'm looking forward to it."
"I don't need an apology," she noted, "but I think what this points out is that liberals – and unfortunately that includes liberal women – when they don't like the message, they attack the messenger."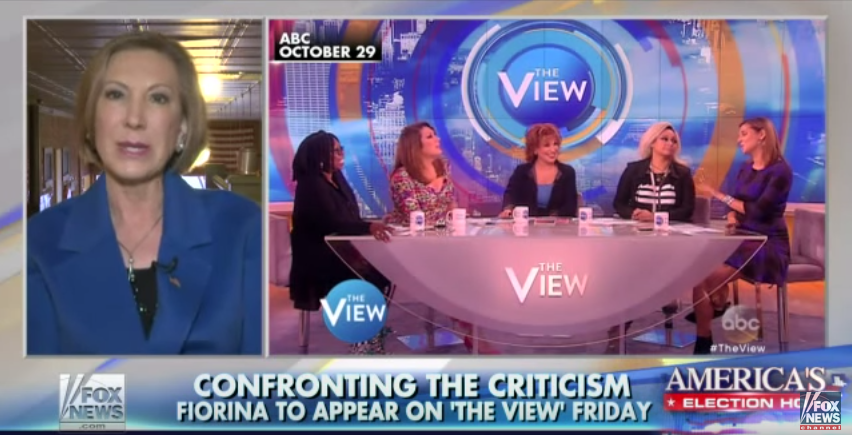 "So my message to the ladies of 'The View' is man up," Fiorina fired.
"If you want to debate me on policies… Man up and debate me on them. But don't sink [down] to talking about my face."  
Listen to her full remarks below.
On the subject of complaints by GOP candidates to change the current debate structure following the CNBC GOP primary debate last week, Fiorina shared a similar sentiment to that of fellow contender Chris Christie:
"I'll debate anyone anytime, anywhere."
"We're here in Iowa talking to voters instead of being in D.C. talking about debates," she said.