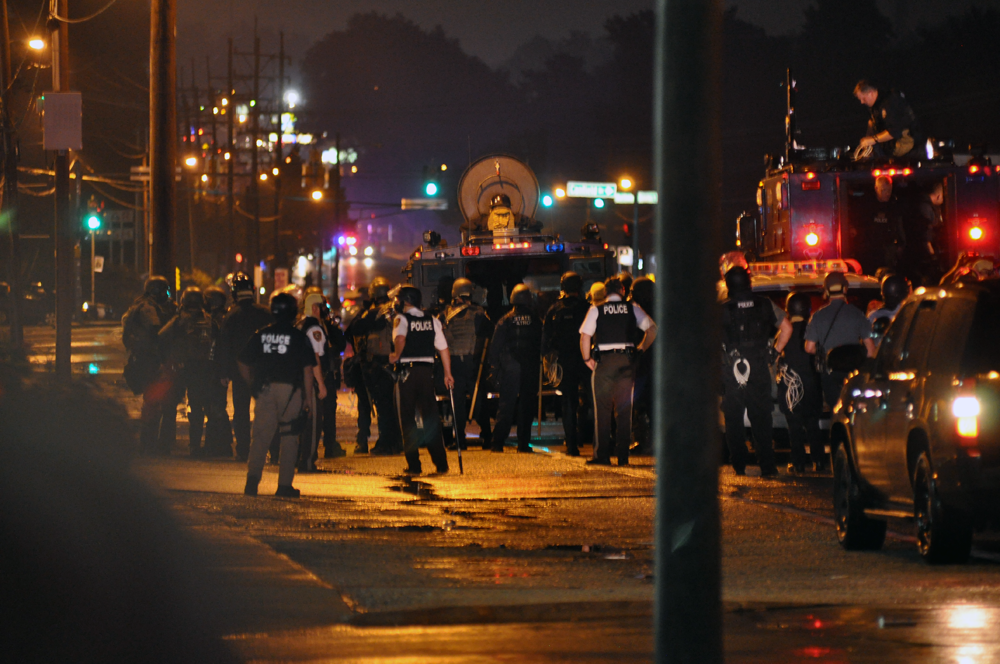 In anticipation for the impending decision in the Ferguson grand jury investigation concerning the death of 18-year-old Michael Brown by police officer Darren Wilson, protesters have released a list of demands essentially ordering authorities, "Don't interfere as we do what we please."  
Compiled by the Don't Shoot Coalition -- an alliance of approximately 50 local activist organizations formed in the wake of the police shooting of Michael Brown -- the list entitled "Proposed Rules of Engagement" consists of 19 points dictating the conduct of police in the event of a riot.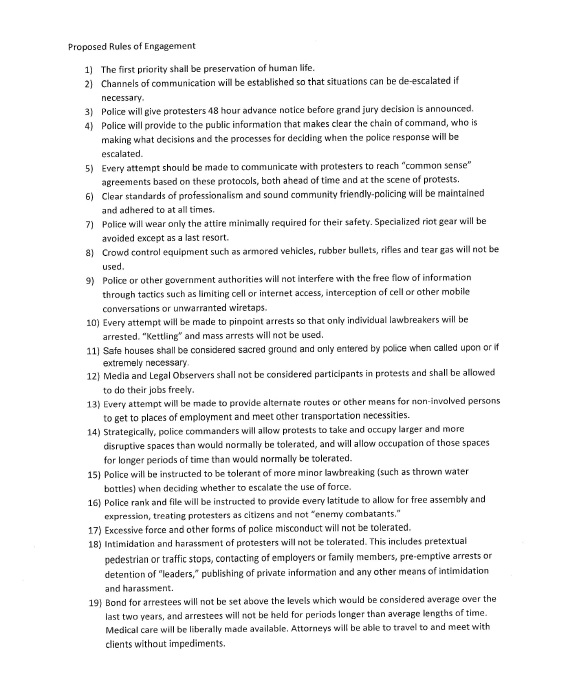 Curiously, the coalition's official website is now offline. 
Ridiculous demands such as "police will wear only the attire minimally required for their safety," "specialized riot gear will be avoided except as a last resort," and "police will be instructed to be tolerant of more minor lawbreaking" make the cut. 
Word of the demands have spread across social media, with Twitter hashtags such as #FergusonProtestorsDemands and #RecipeForARiot specially made to showcase the list's absurdity.