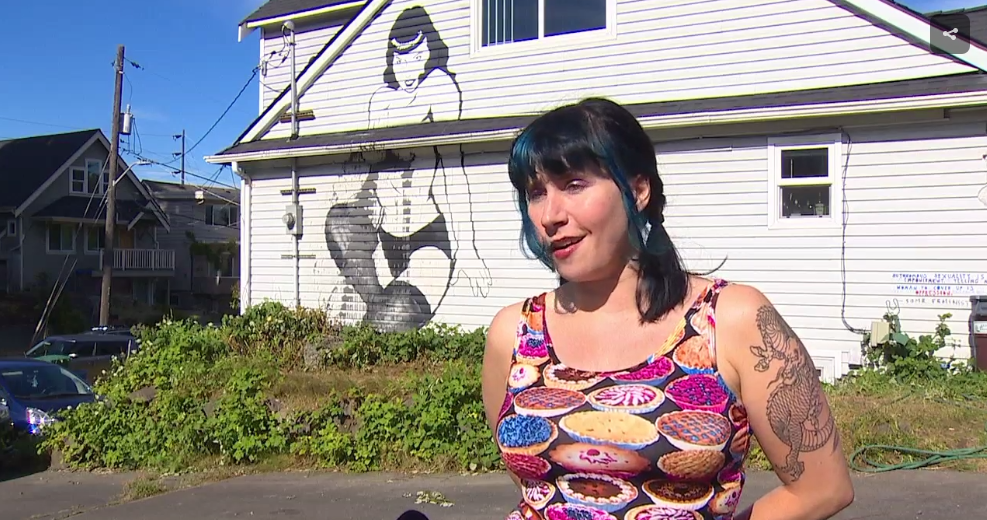 Apparently, "some feminists" are deeply offended by women using nudity as a form of female empowerment.
According to KOMO News, a Seattle house, known as the "Bettie Page House" because of the mural of the pin-up model on the side of the building, was defaced by a group of vandals calling themselves "Some Feminists."
The mural, which was a 30th birthday gift to homeowner Jessica Baxter's husband, depicts Page in her icon pin-up style.
The vandals allegedly threw gray paint on the painting of Page and left a message reading, "Stop exploiting women's bodies," signed by "Some Feminists."
Baxter told KOMO News, "[Page] was, you know, a feminist icon. Definitely very in charge of her own image."
"They were so wrong. I just feel so passionately that they're very wrong and not only what they did, but their meaning behind it," Baxter continued.
"It made me feel very sad and disheartened because I definitely consider myself a feminist," Baxter said.
Although Baxter said she couldn't remove the paint, she covered the vandals' message with her own: "Autonomous sexuality is empowerment. Telling a woman to cover up is oppression."
Baxter told KOMO News will probably have to strip the siding of the house to remove the vandalism, but Page's image will return.
"Don't deface people's houses," Baxter said. "For no other reason, it's just super lame. If you disagree with something, that's fine. Take it to the internet like a normal person. Don't deface someone's house. People live here."