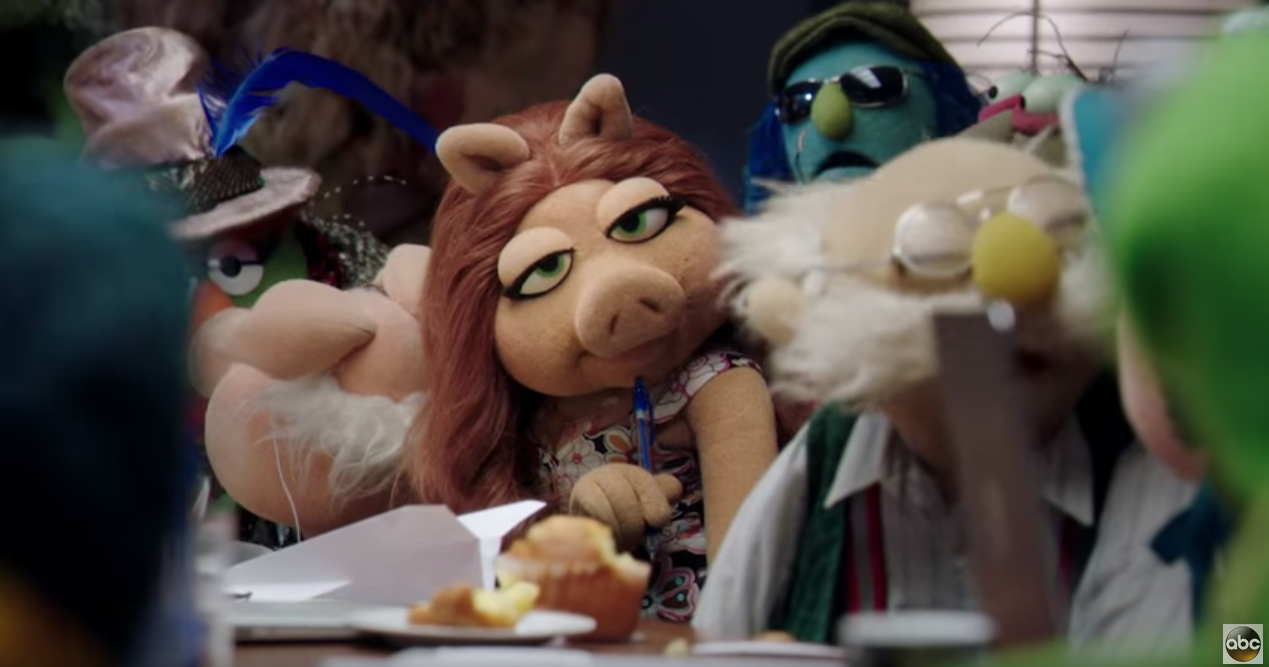 Feminists are upset the beloved "Muppet" Kermit the Frog has decided to leave his abusive girlfriend, Miss Piggy, for a younger, thinner woman.
The saga began when a trailer for ABC's upcoming "The Muppets" series led to speculation about a split. In the trailer, Gonzo tells Kermit that Miss Piggy is "just getting back at you for dating Denise." Kermit responds by stating, "Yeah, well, what can I say, Gonzo? I'm attracted to pigs."
Two weeks later, Kermit and Miss Piggy announced their separation on Twitter.
In a Guardian article titled, "Kermit the Frog's new girlfriend is younger, thinner – and blander," Megan Carpentier describes the pig who was prone to fits of violent rage as "the more charismatic performer, the more powerful presence in that relationship: she was Angelina to Kermit's Billy Bob, the Cher to his Sonny, the Liz to his Larry (Fortensky)."
Carpentier writes, "But even if this is just some public relations stunt to promote the new show, he and his fellow producers have sorely misjudged their audience. While the audience of the 1980s might've been filled with the fear of powerful women and willing to sympathise with the "plight" of the lesser men who loved them (or at least profited handsomely off them) – and even understood and supported men's urge to date their exes' younger, dumber Plasticine lookalikes – the situation has changed in 2015."
Regardless, Carpentier states Miss Piggy is a "beloved feminist icon" who will be "just fine without [Kermit]."
In an article describing Denise as a "homewrecking pig," Jezebel launches attack after attack on Denise's looks:
"I know it's hard to look at her without cringing, with those overdone smokey eyes and that $2 merkin of a wig, but LOOK ANYWAY. I've seen Porky the Pig's drag show many times, and let me tell you something—you'd need at least 200 Denises to match the fierceness and slay-bilities of the West Village's very own Miss Porque Chop. But who are we kidding? Denise isn't even close to the hardest hog to beat. You can find more glam in the meat counter at Whole Foods."
Feminist Twitter users echoed similar sentiments, attacking Denise primarily for her appearance and using demeaning slurs towards women: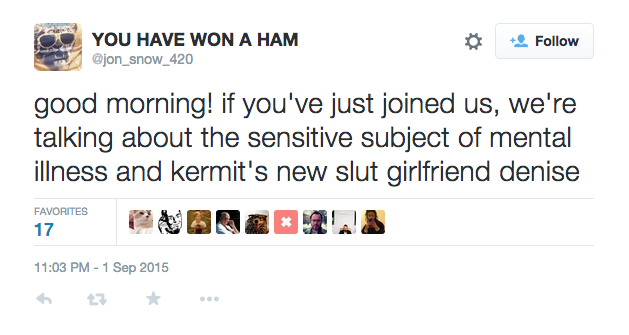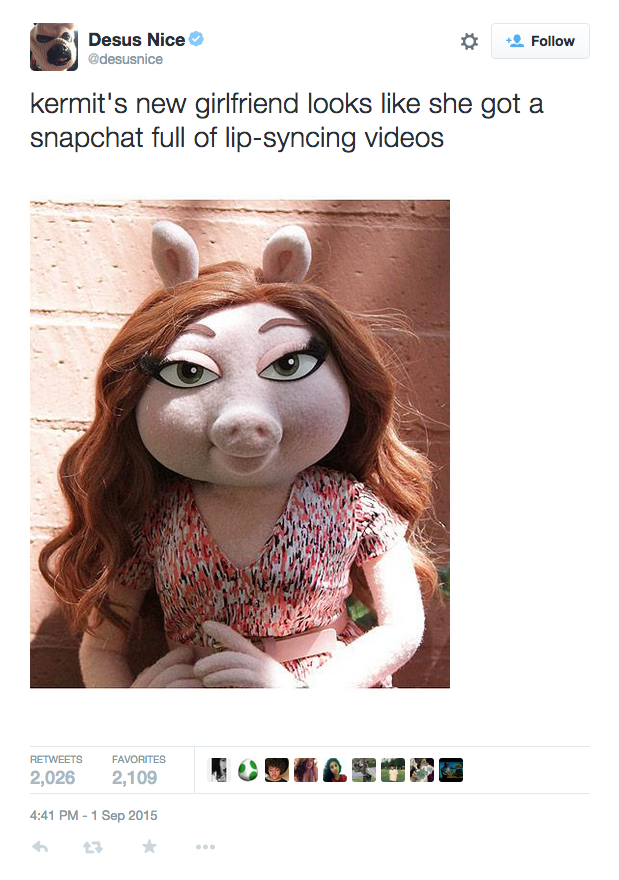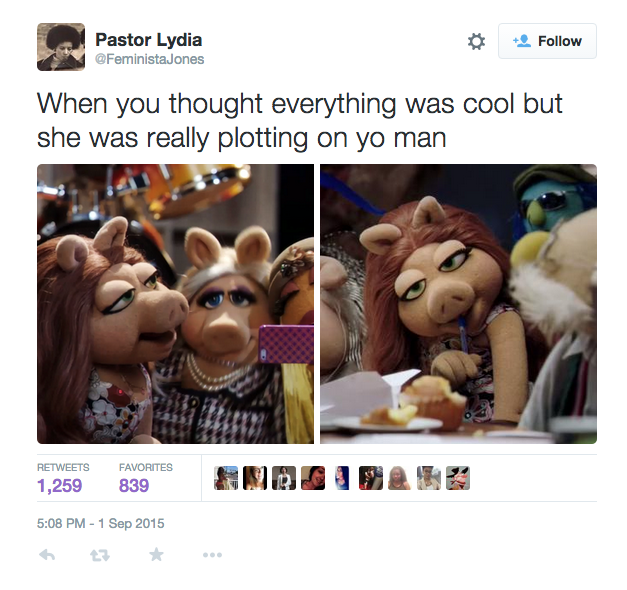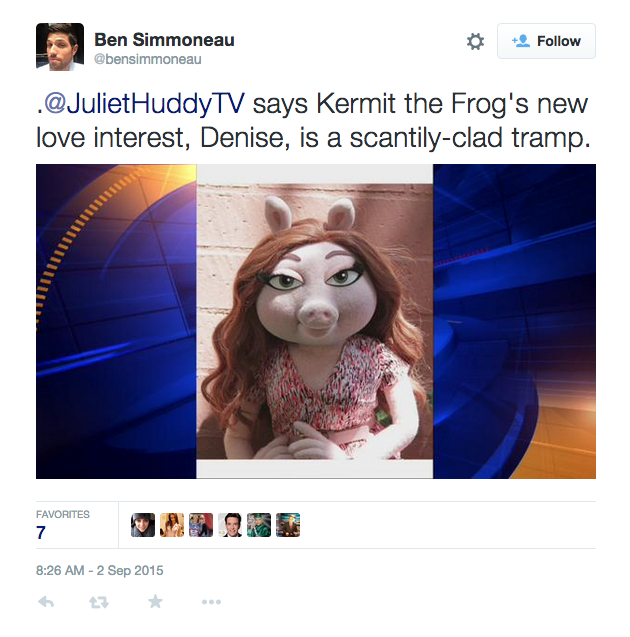 The reaction to Kermit dating Denise has not been entirely negative: the New Republic applauded Kermit for leaving his toxic, abusive relationship with Miss Piggy.