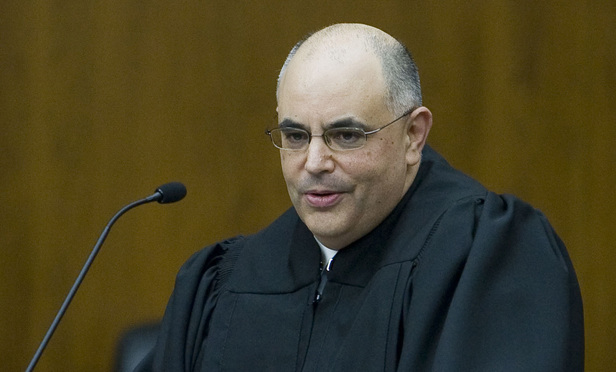 Tired of the State Department's lack of care in handling Hillary Clinton's emails, U.S. District Court Judge Rudolph Contreras warned the department's attorney:
If documents are destroyed between now and August 17, the government will have to answer for that, and, you know, if they don't want to do anything out of the ordinary to preserve between now and then, they can make that choice. I will allow them to make that choice, but they will answer for it, if something happens.
The Judge made the threat during a July 9th hearing regarding a FOIA case brought by Judicial Watch; he was trying to get the State Department to ensure that Clinton's aides did not erase records subject to the lawsuit before an upcoming legal deadline. At least three of those aids (Huma Abedin, Jake Sullivan and Cheryl Mills) had their own email accounts on Clinton's private server.
Per the court transcript posted by Judicial Watch, after a Justice Department assured the judge that the administration was asking for government records from former State Department employees but could only guarantee the emails they received from the former employees, Judge Contreras told the State Dept. lawyer that the should take additional steps to obtain other government records in the custody of Mrs. Clinton and other former officials who used her special email system:
[I]t is to state the obvious that this is not an ordinary case, and everyone should be working to make sure that whatever documents exist today remain in existence.
He continued by questioning the department's refusal to provide any information about the Clinton email issue:
But I am a little bit mystified that the government is not more forthcoming in just answering questions that will help this case proceed on a systematic basis, and on a basis that will allow everyone to get the answers that will eventually help resolve these cases, all 35 of them.
The State Department tried to tell the Judge that answering the Judicial Watch suit in a timely basis would slow down its compliance with the Judge's ruling in another FOIA suit (Leopold v. U.S. Department of State) in which each of the 55,000 emails Hillary Clinton did produce would be searched and released on a set schedule. According to the order, all 55,000 emails are set to be finished by January 2016.
The Judge, however, wasn't buying that the Judicial Watch case would cause a delay:
My order in Leopold was based on numbers and percentages. To the extent that documents from that universe are produced in this case, they qualify for the numbers in Leopold, don't they? So that they're not mutually exclusive from a resource standpoint, are they?

(...)  "my inclination is to have a search done of the Clinton e-mail database that's digitized and searchable for this relatively narrow, in my view, relatively narrow request."
Judicial Watch President, Tom Fitton believes that this case could force the State Department to look beyond the 55,000 printed pages of emails Clinton turned over last year after deeming that they were the only ones which were job-related:
"This one court hearing shows that Hillary Clinton and her co-conspirators in the State Department will have to account for each and every email on Hillary Clinton's notorious email system," Fitton said.