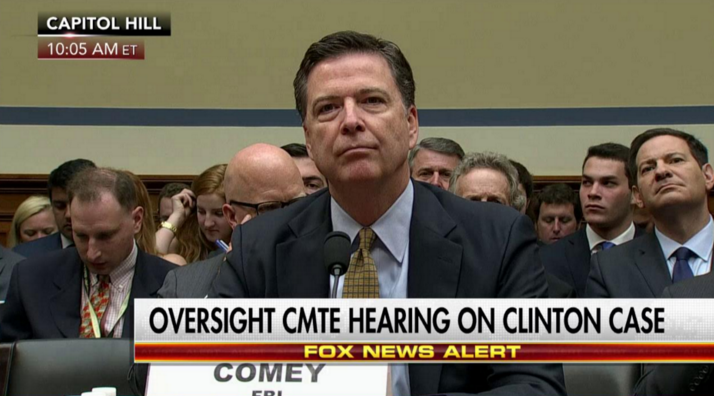 (Image via Twitter)
The FBI announced on Friday that the bureau is reopening its investigation into Hillary Clinton's use of a personal email server.
FBI Director James Comey says the FBI has discovered new emails related to Clinton's time as secretary of state.
The emails will be examined to determine whether they contain classified information.
The bureau did not specify whether those emails are related to Wikileaks or the Clinton Foundation, or whether the emails were turned over by Clinton herself.
"In previous congressional testimony, I referred to the fact that the Federal Bureau of Investigation (FBI) had completed its investigation of former Secretary Clinton's personal email server," writes Comey in a letter to eight congressional committee chairmen. "Due to recent developments, I am writing to supplement my previous testimony."
The FBI Director noted that he "cannot predict how long it will take" to complete the investigation.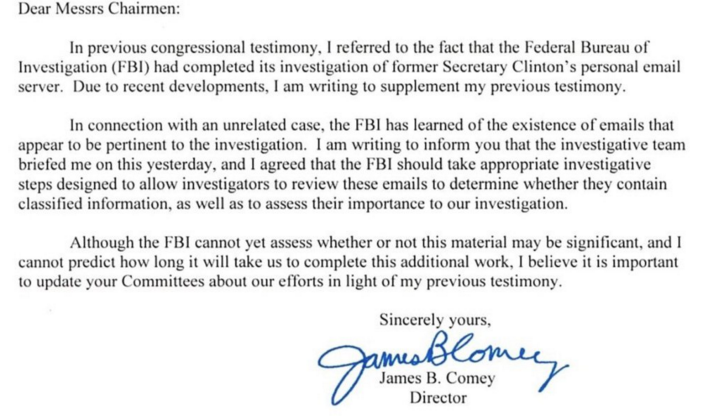 (Image via Twitter)
Back in July, Comey testified that the FBI would not press charges against Clinton for her use of a personal email server as a top government official. 
The news that the case has been reopened comes just 11 days ahead of the general election.