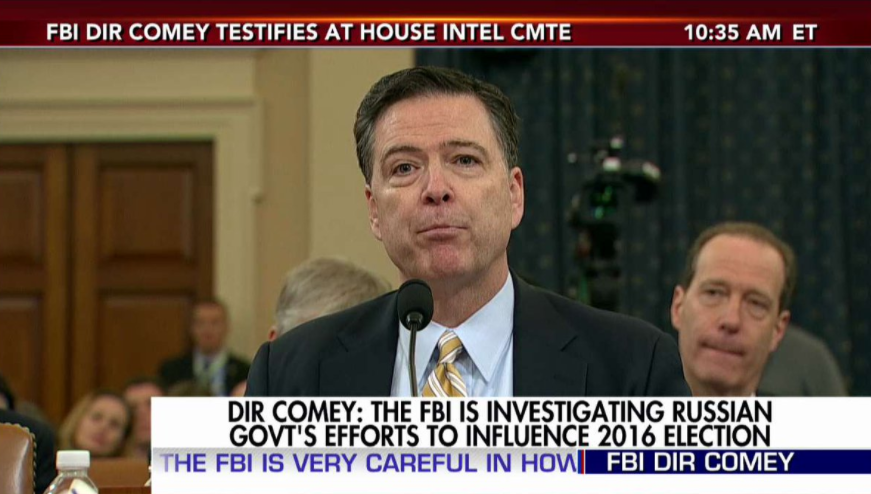 (Image via Twitter)
FBI Director James Comey testified before the House Intelligence Committee on Monday.
Comey confirmed at the hearing that the FBI is, in fact, investigating "any links" between Russia and the Trump campaign.
"The FBI, as part of our counterintelligence mission, is investigating the Russian government's efforts to interfere in the 2016 presidential election – and that includes investigating the nature of any links between individuals associated with the Trump campaign and the Russian government, and whether there was any coordination between the Trump campaign and Russia's efforts," he said.
"This will also include an assessment of whether any crimes were committed," Comey added.
The FBI director described the investigation as "open, ongoing, and classified."
"I cannot say more of what we are doing and whose conduct we are examining," he said.
Both Comey and NSA Director Mike Rogers conceded that neither agency has any evidence to suggest that votes were changed in the 2016 presidential election as a result of Russian interference.
Thank you for supporting MRCTV! As a tax-deductible, charitable organization, we rely on the support of our readers to keep us running! Keep MRCTV going with your gift here!