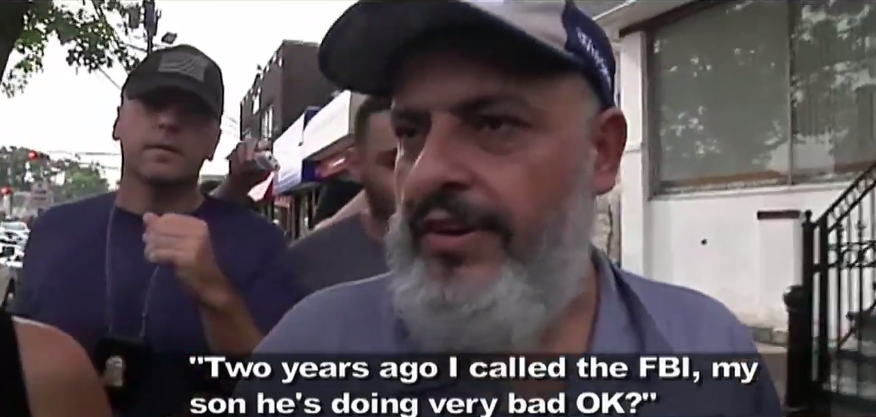 (Image via Screenshot)
The father of the man suspected in the bombings in New York and New Jersey on Saturday said he called the FBI two years ago to report his son.
"Two years ago, I called the FBI, my son he's doing very bad, OK?" he told a reporter on Tuesday.
"But they check it almost two months. They say he's not a terrorist. I said, 'OK,'" he went on. "Now they say he is a terrorist."
He said that his son was showing aggressive and violent behavior, having stabbed his brother, Nasser, and hit his mother.
When asked why he stabbed his brother, his father replied, "There was no reason."
Watch the interview below. 
An investigation into bombing suspect Ahmad Khan Rahami, 28, was launched more than two years ago based on comments his father had made.
The bureau found no ties to terrorism and Rahami's father later recanted his comments, The Washington Post reports.
Rahami has been linked to Saturday's bombings in New York and New Jersey.
He was captured in New Jersey on Monday following a bloody shootout with police and has been charged with five counts of attempted murder of a law enforcement officer, second-degree unlawful possession of a weapon, and second-degree possession of a weapon for an unlawful purpose.  
Upon capture, authorities found a notebook on Rahim with ramblings about terrorists, including the Boston Marathon bombers and Anwar al-Awlaki, the Yemeni-American imam who was a spokesman for al Qaeda in the Arabian Peninsula, reports CNN. 
An FBI investigation is ongoing.