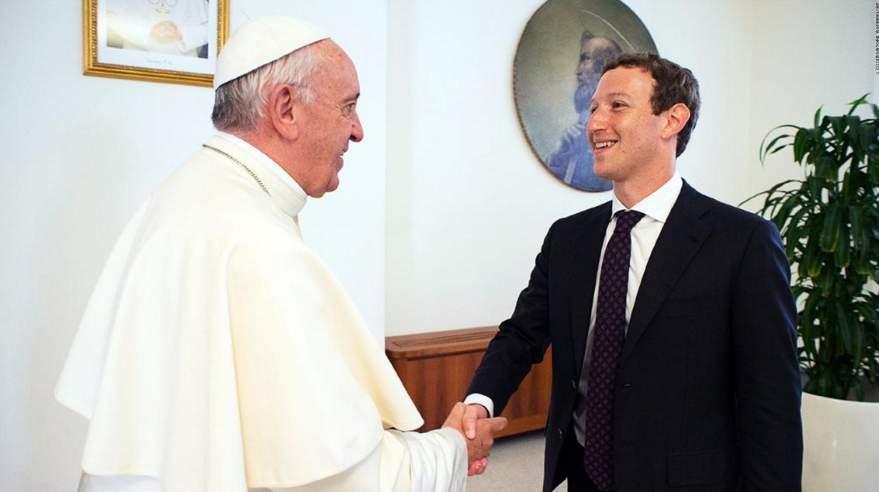 (Image via Twitter)
Facebook CEO Mark Zuckerberg and his wife Priscilla Chan met with Pope Francis at the Vatican on Monday.
As a gift, Zuckerberg offered Pope Francis a model of a drone that Facebook hopes will help expand Internet access around the world.
"Priscilla and I had the honor of meeting Pope Francis at the Vatican," Zuckerberg wrote on Facebook following the meeting. "We told him how much we admire his message of mercy and tenderness, and how he's found new ways to communicate with people of every faith around the world."
"We also discussed the importance of connecting people, especially in parts of the world without internet access," he continued. "We gave him a model of Aquila, our solar-powered aircraft that will beam Internet connectivity to places that don't have it."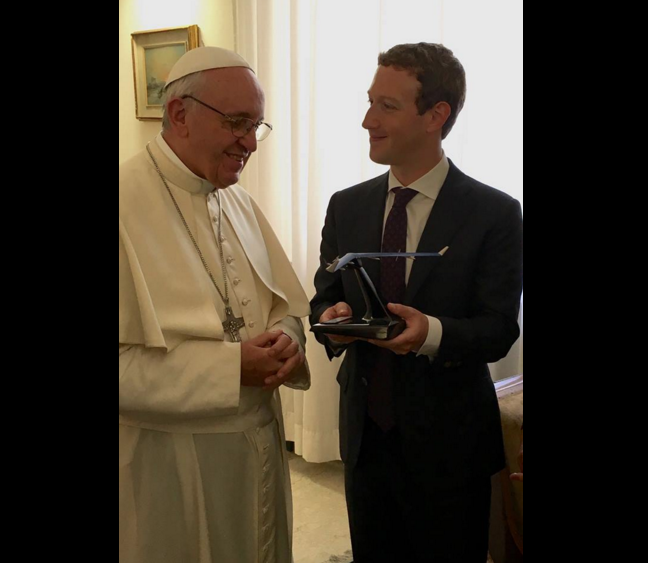 (Image via Facebook)
"It was a meeting we'll never forget," said Zuckerberg. "You can feel his warmth and kindness, and how deeply he cares about helping people."
Pope Francis famously called the Internet "a gift from God," but only if used wisely.
"A culture of encounter demands that we be ready not only to give, but also to receive," Francis said. "Media can help us greatly in this, especially nowadays, when the networks of human communication have made unprecedented advances. The Internet, in particular, offers immense possibilities for encounter and solidarity."
"This is something truly good," he added. "A gift from God."
The Pope is certainly tech savvy. He has held Google+ hangouts and regularly tweets his over 9.75 million followers.