Facebook COO Sheryl Sandberg made a social media post stating she has "great respect for George Soros."
The statement was made as part of a response to a New York Times article on how Facebook's management responded to a series of public crises at the company.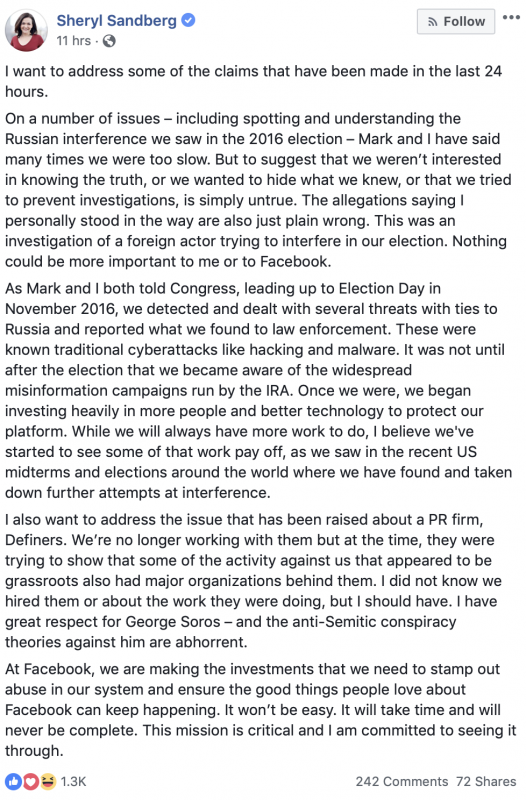 Sandberg's post was made late Thursday, and touches upon a PR firm that was looking into some of the activity of protestors against Facebook:
We're no longer working with them but at the time, they were trying to show that some of the activity against us that appeared to be grassroots also had major organizations behind them. I did not know we hired them or about the work they were doing, but I should have. I have great respect for George Soros – and the anti-Semitic conspiracy theories against him are abhorrent.

At Facebook, we are making the investments that we need to stamp out abuse in our system and ensure the good things people love about Facebook can keep happening.