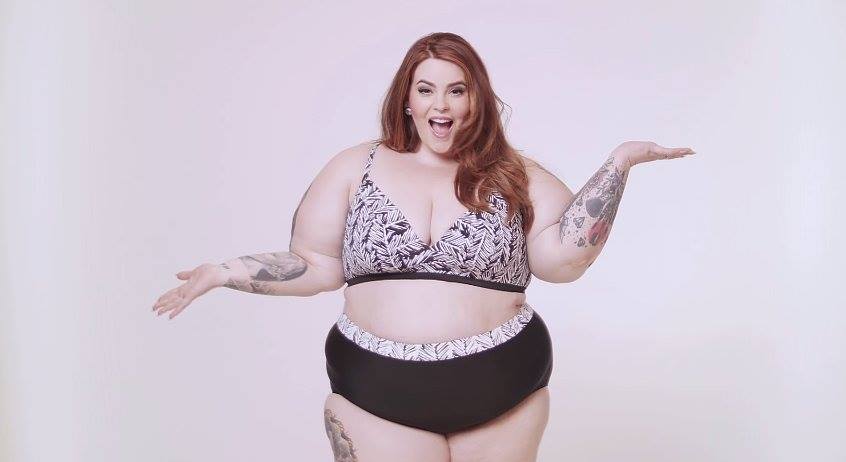 While Facebook continues to deny the social media giant systematically censored conservative news, Facebook has issued an apology to the owners of a fat-positive feminist page for rejecting the group's request to "boost" an advertisement featuring the "plus-size" model Tess Holliday.
Cherchez la Femme, an Australian-based feminist group, reportedly tried to "boost" its "Feminism and Fat" Facebook event dedicated to "fat acceptance." According to Cherchez la Femme, Facebook denied the advertisement boost request due to its "health and fitness policy."
The Facebook post by Cherchez la Femme led many media outlets to erroneously write headlines claiming Facebook banned a photo of Holliday because she is too fat. However, unlike posting an image or creating an event, Facebook has control over what gets actively advertised on its website (to "boost" a Facebook post, page owners need to pay for the extra exposure).
For instance, Facebook also bans advertisements showing people smoking. However, this does not mean an individual cannot make a Facebook event featuring smoking and does not mean that pictures of an individual smoking are banned from Facebook.
In fact, the post by Cherchez la Femme even includes the message from Facebook that says, "The current post remains published, but it isn't running as an ad." It notes, "If you'd like to boost your post, you'll have to recreate it with a policy-compliant image and boost it again."
Despite the media spreading misinformation about the circumstances surrounding the Holliday ad, Facebook allegedly issued an apology for denying the advertisement.
A Facebook spokesperson told The Independent, "Our team processes millions of advertising images each week, so we occasionally make mistakes."
"To be clear, the image complies with our advertising policies. We have now approved the image and apologise for any offense this caused."
MRCTV Reader,
The liberal media are terrified of the truth, especially when it leads to uncomfortable questions about their own leftist worldview.
MRCTV is the multimedia division of MRC featuring original content and aggregated videos of the news, people, and events conservatives care about.
MRCTV relies on the support of our loyal readers (and video viewers) to keep providing the news and commentary that matter to the American people, not just stories that prop up the liberal agenda.
Make a donation today. Just $15 a month would make a tremendous impact and enable us to keeping shining the light where the liberal media are afraid to tread.
— The MRCTV Team
DONATE
Connect
Sign up for our MRCTV newsletter to receive the latest news.
Sponsored Links