Geraldo Rivera might say things that the average Fox News viewer might disagree with from time to time, but at the very least you have to give him credit for being loyal to the network that resurrected his career.
CNN's Brian Stelter had recently spoken to The Atlantic's David Frum on Stelter's super-credible "Reliable Sources" program about Fox News and host Tucker Carlson's apparent "infatuation" with all things Russia, with Stelter going so far as to say that Carlson has a "soft spot" for Russia.
In the unafraid fashion Rivera typically deals in, here posted the following tweet (WARNING: Strong language):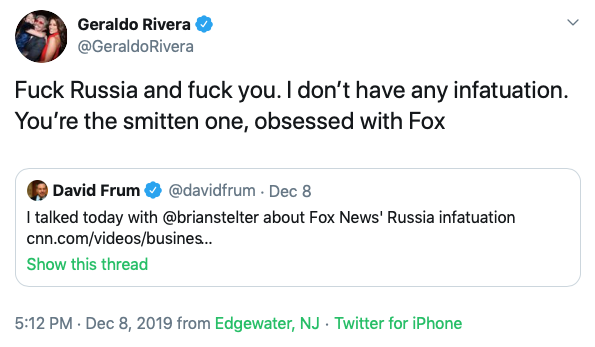 Well then. Rivera basically told Stelter and Frum to put that in their pipes and smoke them.
H/T: Daily Caller